Trump supporter tries to frame liberals with anti-Trump graffiti at elementary school (VIDEO)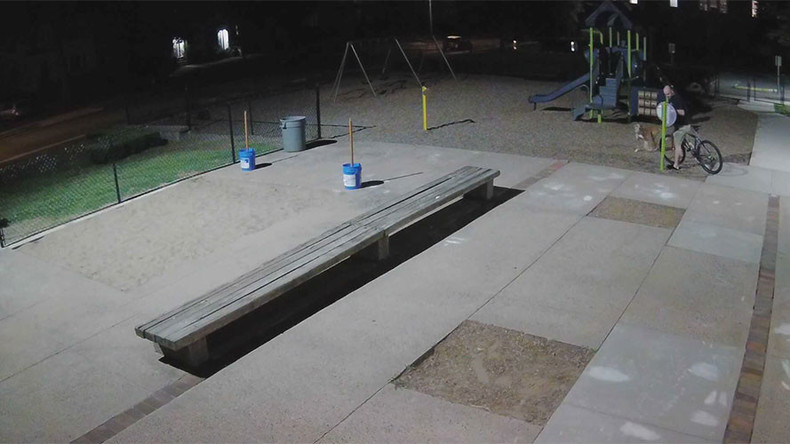 A self-declared supporter of President Donald Trump has been arrested for vandalizing a Connecticut elementary school, telling police later that he hoped liberals would be blamed for his threatening messages directed at the president.
A Connecticut judge ordered Steven Marks, 32, to stay away from Morley Elementary School, where police found several menacing messages written on the playground's welcome sign, benches, playground equipment, and other areas, the Hartford Courant reported.
The graffiti, which was discovered by a student before school on June 16, included phrases such as "Kill Trump,""Death to Trump," "Bernie Sanders 2020" and "Left is best," according to the Courant.
On June 19, West Hartford Police released surveillance footage that shows Marks riding his bicycle onto school grounds with his dog at around 10:30pm. Marks then stops and scribbles something on a sign in the playground.
After Marks saw his photo on the news, he called the police and confessed that he had vandalized the property "out of anger towards liberals," who he said were "breaking major laws everyday and being disrespectful towards our government," according to the arrest warrant obtained by the Courant.
Read more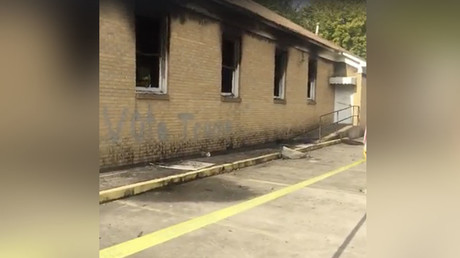 On June 29, Marks turned himself in on a warrant and was charged with two misdemeanors, second-degree breach of peace and third-degree criminal mischief.
"He admitted to doing the criminal act and said he regretted it," Lieutenant Eric Rocheleau, West Hartford Police's public information officer, told BuzzFeed News. "He said the reason he did do it was to show support towards Trump by having the other side bash him, to show how the other side is basically crazy enough to go and write stuff on a school playground."
Marks told police that he was at the school, playing catch with his dog when he found a Sharpie and "had the dumb idea to vandalize the school with what would seem to be liberal hate speech," according to the arrest warrant.
Read more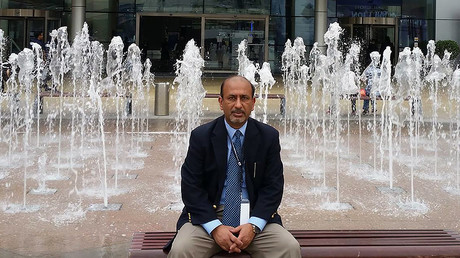 Marks added that he would "never harm the president or any member of government and understood it was 'stupid' and 'illegal,'" the Courant reported.
In an interview with the Courant, Marks confirmed that he was a Trump supporter, and said his decision to write the anti-Trump messages was "stupid, stupid, stupid."
Marks said he wrote an apology letter to the school's principal and offered to clean up the graffiti. He said he also wrote an apology letter to the parents, but police told him not to contact the school anymore.
"On the record. I want to say I'm sorry," Marks told the Courant. "It was a stupid decision. I hope nobody wants to do the same because it's wrong. I'm sorry."