Palin sues NY Times for defamation after 'sickening' op-ed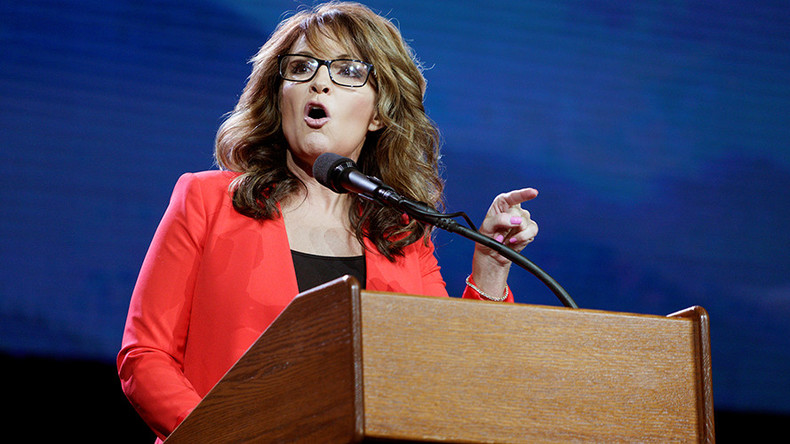 Former vice presidential candidate Sarah Palin is bringing a defamation lawsuit against the New York Times over an editorial suggesting Palin's political rhetoric motivated the 2011 shooting of then-Congresswoman Gabrielle Giffords.
Palin's complaint revolves around the New York Times piece "America's Lethal Politics," published June 14, the same day a gunman opened fire at a congressional baseball practice. The article also referred to the January 2011 shooting of former Rep. Giffords (D-Arizona), linking a pamphlet with crosshairs over congressional districts distributed by Palin to the violent acts carried out by the shooter Jared Loughner, a mentally-ill man.
Loughner shot 19 people, killing six of them, including a judge and a young girl, in Tuscon, Arizona, during a political event.
"The Times used its false assertion about Mrs. Palin as an artifice to exploit the shooting that occurred on June 14, 2017, when James Hodgkinson, a man the Times described as a Bernie Sanders supporter and campaign volunteer virulently opposed to President Trump, launched a sniper-style attack with an assault rifle upon members of Congress and current and former congressional aides practicing for the annual charity Congressional Baseball game at a field in Virginia near the nation's capitol,"court papers obtained by the Daily Caller said.
Palin's lawsuit states that "as the public backlash over the Times' malicious column mounted, it responded by making edits and 'corrections' to its fabricated story along with half-hearted Twitter apologies-non [sic] of which sufficiently corrected the falsehoods that the paper published. In fact, none mentioned Mrs. Palin or acknowledged that Mrs. Palin did not incite a deranged man to commit murder," according to court papers obtained by the Daily Caller.
CNN host Jake Tapper, who worked for ABC News in 2011, said that "even way back in January 2011 we knew that Loughner's obsession began 3 years before the Palin map," the Daily Caller reported.
Amid criticism, the Times posted a correction to the story, saying "an earlier version of this editorial incorrectly stated that a link existed between political incitement and the 2011 shooting of Representative Gabrielle Giffords. In fact, no such link was established."
The Daily Caller's Peter Hasson said that "there is no evidence to support the conspiracy theory that Loughner, a schizophrenic, was at all inspired by Palin's electoral map."
Palin responded to the article in a Facebook post and called the editorial "sickening."