'The most terrifying 15 minutes of my life in NYC': Dozens injured after subway train derails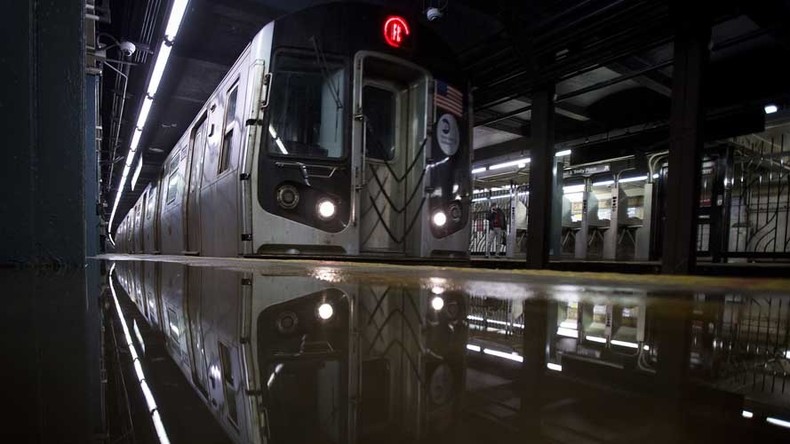 A New York City subway train went off the rails near a station in Harlem on Tuesday morning. A total of 17 people were taken to the hospital and dozens more were reported to have received minor injuries.
The Metropolitan Transportation Authority (MTA) said the train derailed after emergency brakes worked automatically.
"There are eight cars on this train. Two of the cars derailed and scraped the side of the wall," said Joseph Lhota, Chairman of the MTA.
Frightened passengers posted photos and videos online, some showing their evacuation after lights went off following the A train's derailment Tuesday morning at the 125th Street station in upper Manhattan.
Ben MacKrell (@McKrell84) wrote that the train he was on had crashed into the subway wall.
Another passenger, @RokhlK, tweeted that "the floor of the train was literally broken."
Passengers described the train vibrating wildly and bucking as it went off the rails. One of them tweeted that she was "still shaken up" by the incident.
Passengers described smoke filling the train. They were evacuated through dark subway tunnels. The New York Fire Department said there was no fire, despite the smoke.
Other passengers posted pictures of long waiting lines inside the subway and above ground.
The MTA was reporting major delays as a result of the incident.