Trump declines to host Ramadan dinner, breaking 20-yr White House tradition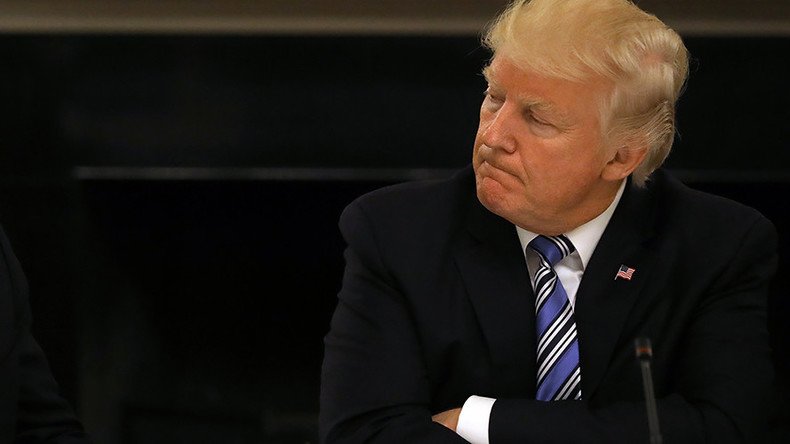 Donald Trump has declined to host a dinner to mark the end of Ramadan, ending a tradition that has been observed at the White House for more than 20 years. Secretary of State Rex Tillerson also declined to host a reception to mark the holiday.
The White House's tradition of holding an annual iftar dinner for Eid al-Fitr, which marks the end of Ramadan, began under the Clinton administration, which first hosted the event in 1996.
However, the first such dinner dates all the way back to 1805, when Thomas Jefferson invited an ambassador from Tunis to the White House.
Instead of following the tradition on Saturday, Trump and First Lady Melania attended the wedding of Treasury Secretary Steve Munchin, who married Scottish actress Louis Linton.
Secretary of State Rex Tillerson also reportedly said earlier in the year that the White House would not be hosting a dinner.
The White House did issue a statement acknowledging Eid late on Saturday, however.
"Muslims in the United States joined those around the world during the holy month of Ramadan to focus on acts of faith and charity," Trump's statement said.
"During this holiday, we are reminded of the importance of mercy, compassion, and goodwill. With Muslims around the world, the United States renews our commitment to honor these values."
Rex Tillerson also broke tradition earlier by rejecting a request to host an Eid-al-Fitr reception, Reuters reported last month. Since 1999, secretaries of state have almost always hosted an iftar dinner or a reception at the State Department.
READ MORE: Trump travel ban 'unnecessary & unlawful' Hawaii tells SCOTUS after judge narrows injunction
However, the State Department did issue its own statement, sending "best wishes to all Muslims celebrating Eid al-Fitr."
The relationship between Muslims and the administration has been strained since even before the president took office, mostly due to a travel ban Trump has proposed that targets mainly Muslim countries.
The ban has been dubbed a 'Muslim ban' by Trump's critics, a claim that the president and his staff deny.
Eid al-Fitr closes out the month of Ramadan, a time when Muslims abstain from food and water from dawn till dusk. The holiday, which is celebrated by more than 1.5 billion Muslims around the globe, translates to "festival of breaking the fast."
You can share this story on social media: