US releases photos showing 'unsafe' intercept by Russian jet over Baltic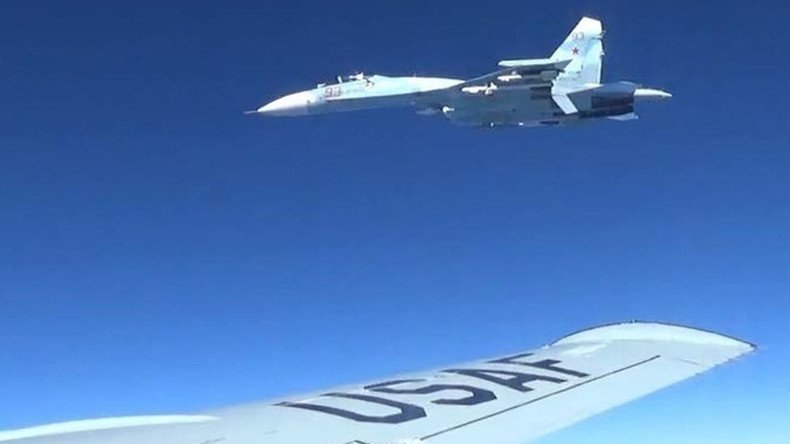 New photos released by United States European Command (EUCOM) show an Su-27 less than ten meters from a US surveillance aircraft, in one of just several close brushes between Russian and NATO forces to occur in the tense theater in the past several days.
"A US RC-135U flying in international airspace over the Baltic Sea was intercepted by a Russian Su-27 Flanker June 19, 2017. Due to the high rate of closure speed and poor control of the aircraft during the intercept, this interaction was determined to be unsafe," said a statement from EUCOM.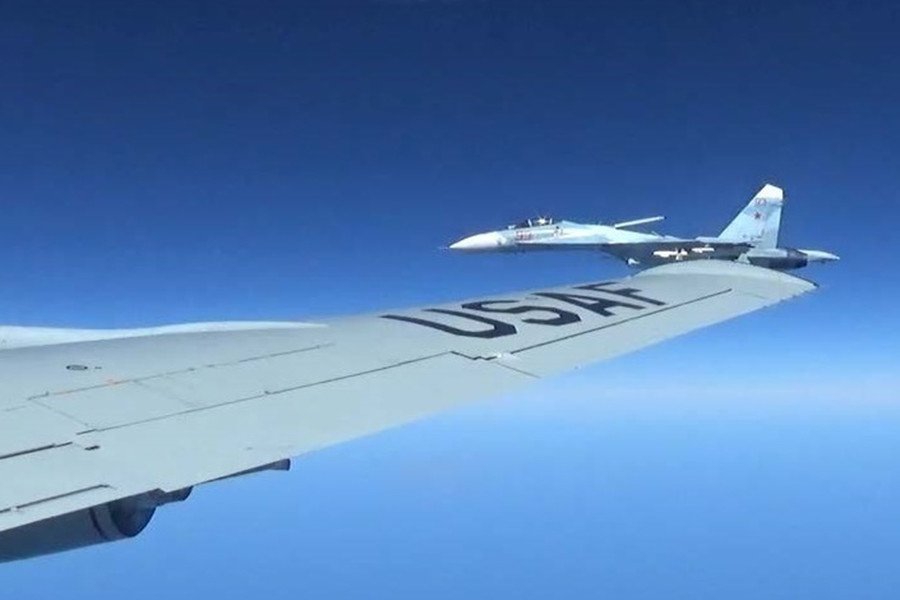 However, the Russian Ministry of Defense offered a different version of Monday's incident.
READ MORE: US spy plane carried out 'provocative turn' toward Russian fighter jet over Baltic – Moscow
"While being escorted, the RC-135 attempted to move closer to the Russian interceptor, making a provocative turn towards the Su-27," the MoD said in a statement.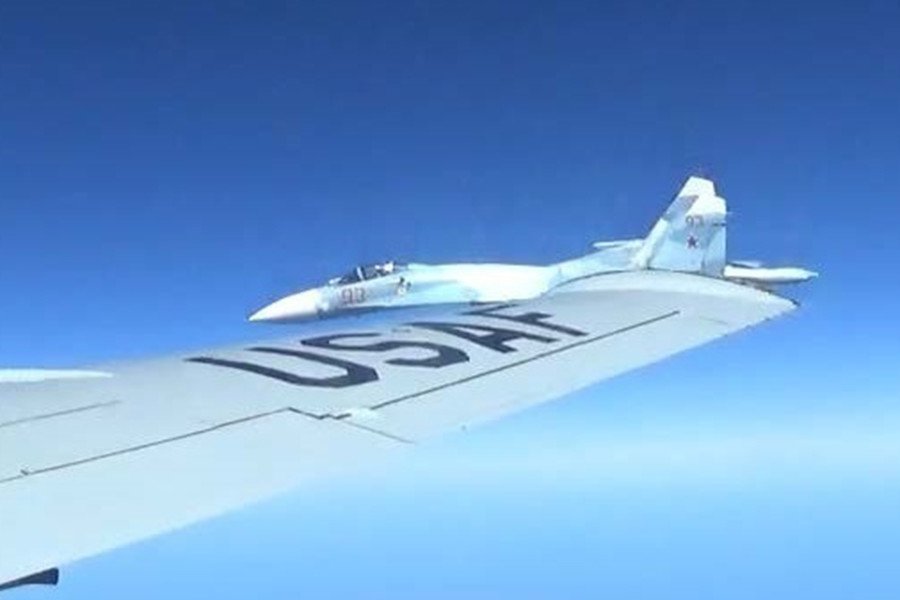 Moscow said its own flights are conducted "in strict compliance with international regulations," complaining that NATO forces have launched more than 15 spy plane flights "in the immediate vicinity of Russia's airspace in the previous week." A second RC-135U had to be intercepted just ten minutes after the incident featured in the latest photos, the ministry said.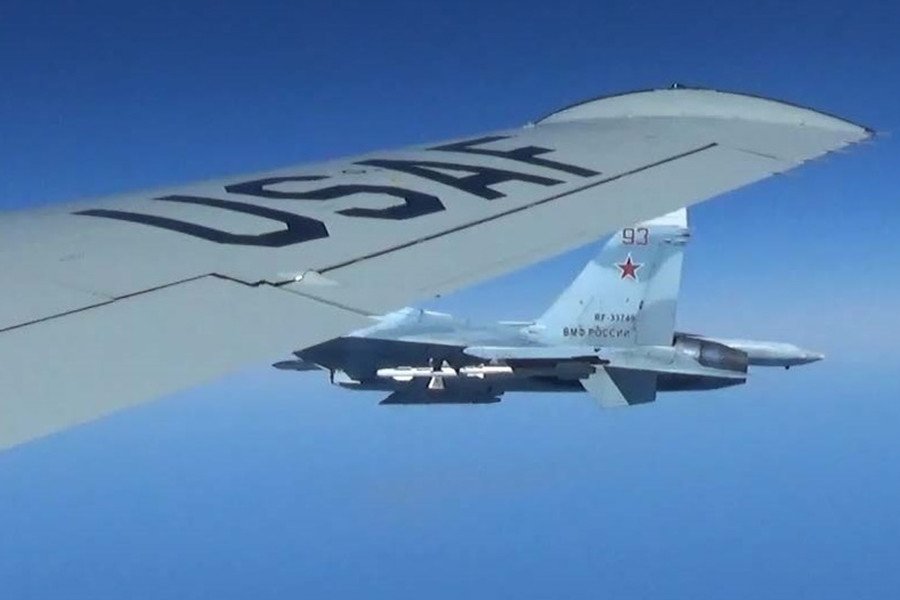 US media reported that, since the beginning of June, there have been over 35 interactions between Russian and NATO planes and ships, though most have been routine and not designated as "unsafe," as EUCOM branded Monday's intercept.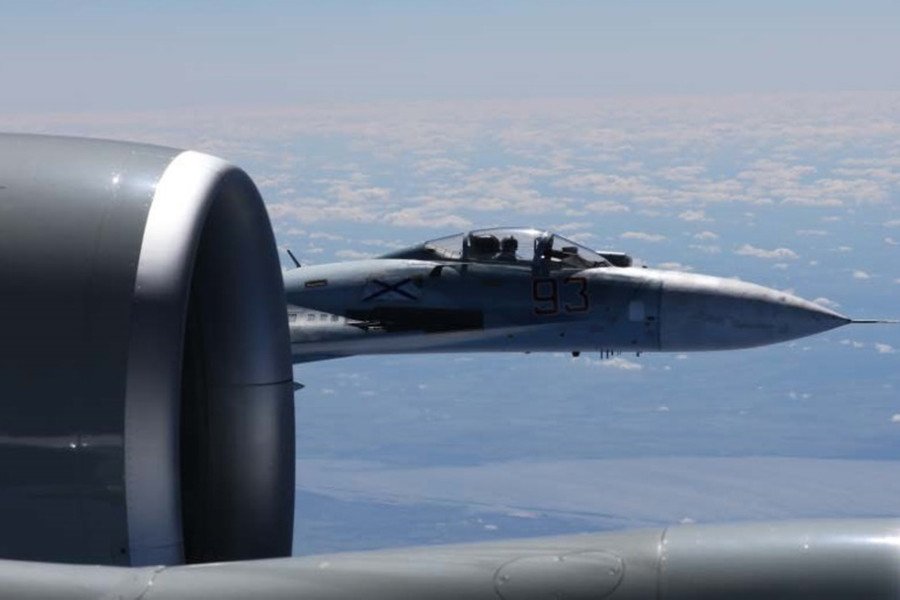 The most notable encounter occurred on Wednesday, when an F-16 was scrambled to intercept three Russian planes, including one carrying Russian Defense Minister Sergey Shoigu, with NATO sources claiming the "aircraft did not identify themselves or respond to air traffic control."
A video filmed by a Russian TV crew from onboard a passenger plane shows a Russian Su-27 warding off an intercepted F-16 by showing that it was armed. The American plane subsequently retreated.
The defense minister was visiting Kaliningrad, Russia's westernmost enclave that has become a flashpoint for Russia-NATO tensions. Nuclear-capable Iskander missiles were deployed there by Russia last year. Several Su-34 jets beefed up Shoigu's escort for his return trip, which saw several NATO planes tracking the planes from some distance away.
You can share this story on social media: