US spy plane carried out 'provocative turn' toward Russian fighter jet over Baltic – Moscow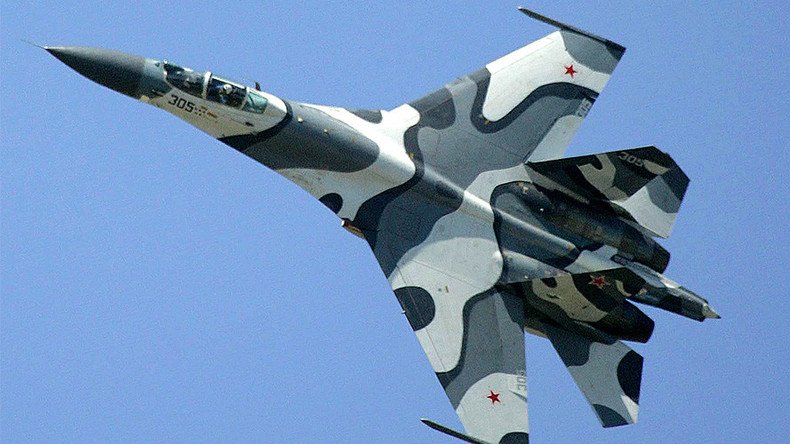 Moscow said a US spy plane flying toward the Russian border made a "provocative turn" toward a fighter jet, which had been scrambled for an interception mission. Earlier, the US military claimed the Russian jet had approached the US plane in an unsafe way.
The Russian Defense Ministry has confirmed that a Baltic Fleet Su-27 jet was scrambled on Monday to intercept what turned out to be US RC-135 spy plane flying towards the Russian border.
"While being escorted, the RC-135 attempted to move closer towards the Russian interceptor, making a provocative turn towards the Su-27," a statement by Russian defense officials reads.
The pilot of the Russian plane "reacted to the RC-135 maneuver" and continued to escort the spy plane until it turned away from the Russian border.
Earlier on Tuesday, US media reported that a Russian Su-27 came within several feet of a US RC-135 spy plane. Fox News, citing military officials, said the jet came "within five feet."
The Russian plane was "flying at a high rate of speed" and the pilot had "poor control of the aircraft," a spokesman for the US European Command, Navy Capt. Danny Hernandez, said, as cited by AP.
According to Hernandez, the incident took place on Monday, when the RC-135 was on a "routine" mission over the Baltic Sea in international airspace.
The Russian Defense Ministry argued that "all flights of Russian interceptors over international waters of the Baltic Sea are carried out strictly in accordance with international rules."
"Regarding the alleged 'provocativeness' of the flight, we'd like to stress that in just 10 minutes [after the incident] another RC-135 entered the same zone and it was intercepted by a Russian Su-27 as well," the statement reads.
The ministry noted that during the past week, US and NATO countries' reconnaissance planes have carried out more than a dozen flights over the Baltic Sea "for reconnaissance purposes in close proximity to the Russian border."
You can share this story on social media: