'Pizzagate' gunman who opened fire in DC pizzeria sentenced to 4 years in prison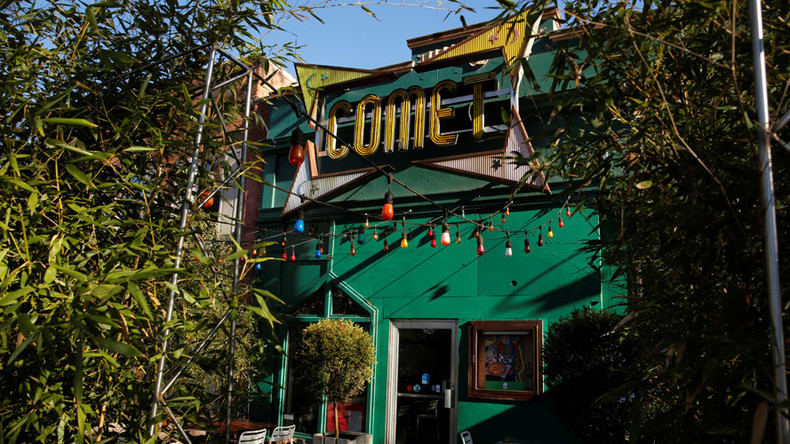 A North Carolina man who fired shots inside a pizza restaurant in Washington, DC while investigating an internet rumor known as "Pizzagate" last year has been sentenced to four-and-a-half years in federal prison.
On Thursday, US District Judge Ketanji Jackson sentenced Edgar Maddison Welch, 29, on the upper end of guidelines, because she fears that "other people will see what you have done and be inspired by it."
"I have never heard anything like the conduct that brings us here today," Jackson said, according to the Huffington Post. "The extent of the recklessness in this case is breathtaking."
Welch was also sentenced to 36 months of probation and was ordered to pay $5,744.33 in restitution, according to CNN.
In March, Welch pleaded guilty to a federal charge of interstate transportation of a firearm with intent to commit an offense and a local charge of assault with a dangerous weapon.

According to court documents, Welch said he drove to the Comet Ping Pong restaurant from North Carolina in December to investigate a conspiracy theory that linked former presidential candidate Hillary Clinton and other prominent Democrats to a pedophile ring run out of the restaurant's basement. The location had been occasionally visited by John Podesta, Clinton's presidential campaign chairman.

Welch entered Comet Ping Pong armed with a fully-loaded AR-15 military-style rifle and a .38 revolver, searching for evidence of hidden rooms or tunnels. While inside, Welch fired several rounds, but no one was hurt. After he found no evidence of child sex-trafficking, Welch left the restaurant and surrendered himself to police officers that were already on the scene.
During the hearing, Welch apologized, telling the judge he "cannot undo or change what already happened," according to the Associated Press.
Last week, Welsh wrote a letter to the judge, saying he was "truly sorry for endangering the safety of any and all bystanders who were present that day," according to the Washington Post.
Welch did not mention the "Pizzagate" conspiracy theory in his apology, rather, that he came to DC to help people he believed were "in dire need of assistance."

Prosecutors responded by asking Jackson to give Welch a four and a half year sentence in order to send a message to those who contemplate committing violent actions based on "malicious and misguided" conspiracy theories.

"Beyond Pizzagate, the Internet is full of wild conspiracy theories where people urge members of the public to take action," assistant US attorneys Demian Ahn and Sonali Patel wrote, according to the Post.

Welch's federal defender, Dani Jahn, was seeking a reduced sentence of eighteen months, saying Welch "does not seek to minimize the impact his reckless and frightening actions had on those who encountered him... Rather, Mr. Welch is hopeful that those victimized by his actions can forgive him," according to the Post.

James Alefantis, who owns Comet Ping Pong, also testified in court. He told the judge that he still needs security at the restaurant because of the "viscous web of lies" that has caused him to suffer financially and emotionally.
Alefantis said he hopes that responsible behavior and common sense will prevail.

"I am hopeful that those who provoke fear, traffic in lies and perpetuate conspiracy will awake to the tangible harms that result from their actions," Alefantis said, according to the Associated Press. "I am hopeful that one day reason will prevail before a shot rings out again in a place of warmth and love and communal gathering."