US veteran & defense contractor charged with espionage, giving secrets to China
Published time: 22 Jun, 2017 22:17
Edited time: 23 Jun, 2017 08:30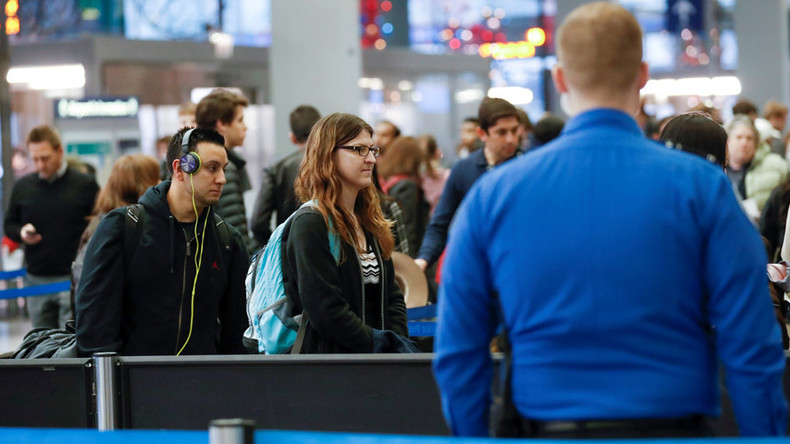 A former US government employee with top security clearances is charged with espionage after allegedly passing on top secret documents to a Chinese agent. The suspect said he considered his contacts to be working for a Chinese research organization.
The self-employed consultant, who speaks Mandarin, made an initial appearance in federal court in Alexandria, Virginia, according to the Associated Press. Kevin Mallory, 60, was found to be carrying $16,500 in US dollars in his carry-on luggage before being charged by federal prosecutors under the federal Espionage Act.
Mallory is alleged to have traveled to Shanghai China in April where he met with people he thought were associated with a Chinese think tank.
Court documents show that when he returned from Shanghai, customs agents at O'Hare Airport, Chicago found he had failed to declare $16,000 in cash in his carry-on luggage.
The FBI interviewed him in May and Mallory admitted that he met people from the Chinese think tank which he now suspects were Chinese intelligence agents. He said they had given him a special communications device for transmitting documents.
According to the affidavit, Mallory told the FBI agents that the only documents he transferred were two unclassified "white papers" he had written on US policy matters. During a search of the device, FBI agents found other documents and messages that Mallory thought had been deleted.
READ MORE: China deports US businesswoman convicted of espionage
In one message, Mallory wrote to the alleged Chinese agent, "your object is to gain information, and my object is to be paid."
The agent responded, "My current object is to make sure your security and to try to reimburse you."
Further analysis of the device uncovered four classified documents, including three with a Top Secret classification.
If convicted, Mallory could face life in prison, but prosecutor John Gibbs said at the hearing that he could seek the death penalty if certain conditions are met.
The 60-year-old Leesburg man was an Army veteran and worked as a special agent for the US State Department from 1987 to 1990 according to court documents.
Since 1990, he worked for a range of government agencies and defense contractors and held top secret service clearance, according to the affidavit.
When he left in October 2012, he allegedly moved documents with secret and top secret classifications onto an electronic device and took it with him.