China deports US businesswoman convicted of espionage
Published time: 29 Apr, 2017 22:41
Edited time: 30 Apr, 2017 16:38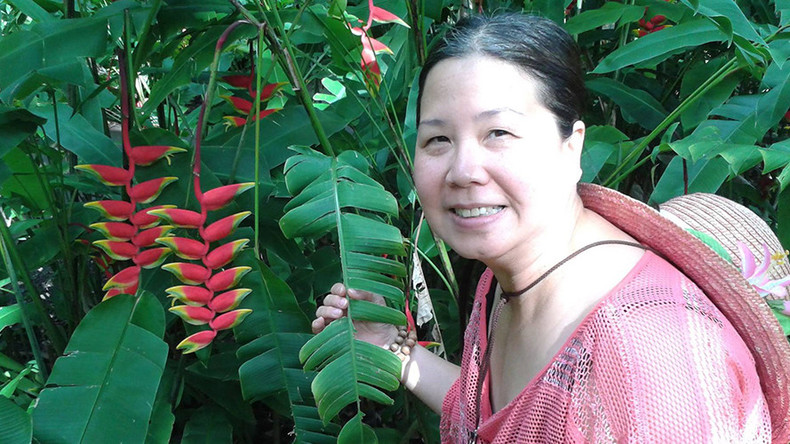 Sandy Phan-Gillis, a Houston, Texas, businesswoman sentenced to three and a half years in prison on espionage charges in China, has returned to the US after a deportation order was issued this week.
Phan-Gillis's husband, Jeff Gillis, confirmed that she had returned to the US on Friday, more than two years after she was first detained in China on suspicion of conducting a spy mission.
The deportation removes a source of friction between the US and China at a time of improving relations between the two countries.
The Dui Hua Foundation, an NGO based in San Francisco that seeks to improve human rights in China, praised the US government's negotiation efforts.
"Ms. Phan-Gillis' return to the United States comes three weeks after President Xi Jinping's visit to the United States for talks with President Trump.
Negotiations to secure the release of Ms. Phan-Gillis intensified during Secretary Tillerson's visit to Beijing in March 2017. Tillerson's State Department was assisted by the White House in bringing the negotiations to a successful conclusion," it said.
READ MORE: China's Xi urges restraint during Trump call as 'USS Carl Vinson' heads for Korean waters
Senator Ted Cruz released a statement, Saturday, applauding the State Department and thanking President Trump for "his leadership in securing Sandy's release."
Phan-Gillis was arrested in March 2015 during a business trip as she was about to leave mainland China for Macau. She was held in detention for six months and not allowed to see a lawyer for 14 months.
Glad #US citizen Sandy Phan-Gillis has been released from prison in #China and reunited with her family.

— Senator Rubio Press (@SenRubioPress) April 29, 2017
Gillis said China had accused his wife of visiting the country twice on spy missions in 1996 and working with the FBI to capture and turn two Chinese spies in the US. Before her trial, Phan-Gillis had denied the accusations, but pleaded guilty in court this week.
"China State Security used torture to force Sandy to make a false confession," Gillis told the New York Times, while a UN committee condemned her arbitrary detention in a report last year.
The Chinese government has not released details of the charges against Phan-Gillis but her lawyer told Reuters that the case involves "state secrets."