Snack attack: CIA contractors stole $3k worth of vending machine junk food, report says
Published time: 22 Jun, 2017 17:24
Edited time: 23 Jun, 2017 08:28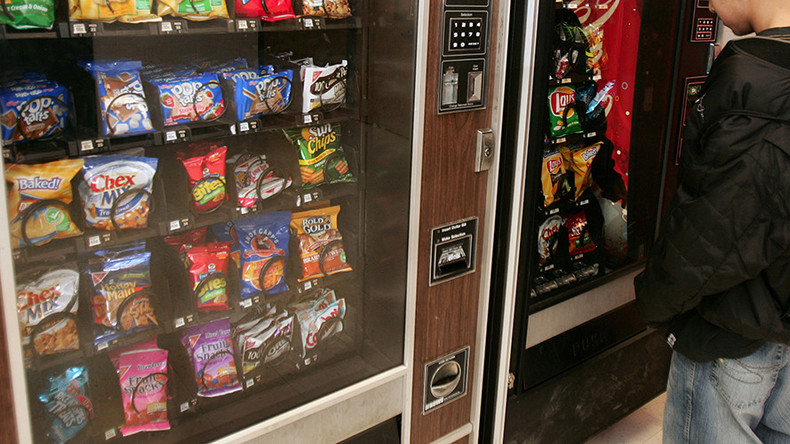 Several CIA contractors were forced to stop working for the agency after they were busted for stealing more than $3,000 worth of snacks from vending machines through an elaborate scheme, according to documents obtained by BuzzFeed.
The thefts involved unplugging cables which connected each machine to an electronic payment system called FreedomPay, and then using "unfunded FreedomPay cards" to retrieve the snacks at no cost, according to a declassified Office of the Inspector General (OIG) report obtained by BuzzFeed.
The snack stealing began in the fall of 2012 and continued through March 2013, leading to thefts totaling an estimated $3,314.40.
Once the OIG was informed of the snack thefts, it installed "surveillance cameras at several key vending locations where a high occurrence of thefts were taking place," according to the report, which was obtained by BuzzFeed through a Freedom Of Information Act lawsuit filed in 2015.
The footage revealed that "numerous perpetrators" were involved in the scheme, all of whom were identified as CIA contract personnel.
Investigators were able to identify one contractor as being the mastermind behind the elaborate scheme, due to his "knowledge of computer networks." He admitted to successfully testing the hack before sharing his knowledge with colleagues.
All of the contractors identified by the OIG admitted to the thefts and surrendered their CIA badges before being escorted from the building by security. They were subsequently fired by their contract employers.
The OIG referred the issue to the US Attorney's Office for Eastern District of Virginia for prosecution. However, the Department of Justice declined to press charges.
The report does not state whether the FreedomPay loophole was fixed following the scheme's discovery by the OIG.