US Navy missile defense test fails off Hawaii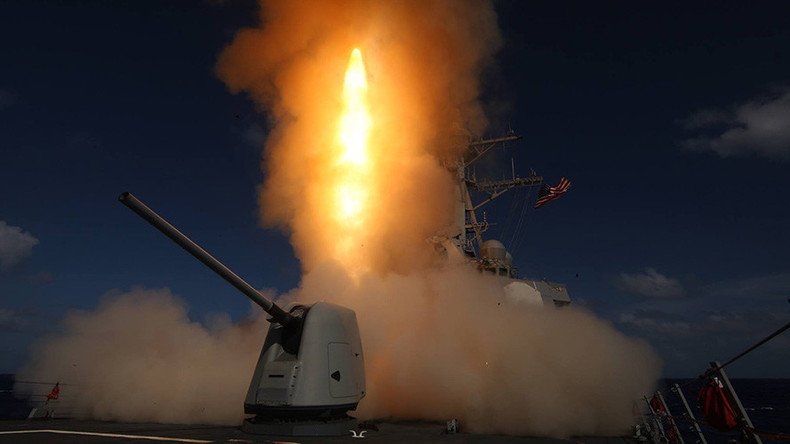 An interceptor missile fired from a US Navy destroyer off the coast of Hawaii failed to hit the target, the US Missile Defense Agency said. The failure follows last month's successful test of a ground-based interceptor against an ICBM-like target.
On Wednesday evening local time, a medium-range ballistic missile was fired from the Pacific Missile Range Facility at Kauai, Hawaii, the MDA said in an official statement about the test.
The destroyer USS John Paul Jones (DDG 53) tracked the missile with its onboard AN/SPY-1 radar, part of the Aegis Baseline 9.C2 weapon system. The ship fired a SM-3 Block IIA guided missile, but did not hit the target.
"A planned intercept was not achieved," the MDA statement said. "Program officials will conduct an extensive analysis of the test data. Until that review is complete, no additional details will be available."
This was the second test using the Baseline 9.C2 weapon system. The first test, in February this year, resulted in a successful intercept. It was the fourth test of the SM-3 Block IIA missile, and the second ship launch.
The SM-3 Block IIA is a joint venture between the US and Japan, aiming to defeat medium and intermediate-range ballistic missiles. It is based on Raytheon's SM-3 (Standard Missile) Block IB, deployed aboard the US Navy's Aegis missile cruisers as well as two land sites ('Aegis Ashore') in Poland and Romania as part of a missile defense network ostensibly aimed to protect European allies against Iran.
The test took place at 7:20pm Hawaii Standard Time on Wednesday, according to the MDA.
The John Paul Jones is an Arleigh Burke-class guided missile destroyer, serving as the US Navy's missile defense test ship since 2014.
Wednesday night's failure is in contrast with the first-ever intercontinental ballistic missile (ICBM) interception on May 30, when a Ground-Based Midcourse Defense (GMD) missile fired from Vandenberg Air Force Base in California successfully hit a target fired from the Kwajalein Atoll in the Marshall Islands.
MDA chief Vice Admiral James Syring called that test "an incredible accomplishment" and "a critical milestone" for the GMD program.
"This test demonstrates that we have a capable, credible deterrent against a very real threat," he said.
Despite being "scripted for success," in the words of one former official involved with the project, 8 out of 18 tests of GMD interceptors since 1999 have resulted in failure. The GMD array is deployed in Alaska and California, with components made by Raytheon, Boeing, Northrop Grumman, and Orbital ATK Inc.
You can share this story on social media: