Slain Muslim teen's memorial set ablaze, suspect 'does not appear to be motivated by bias'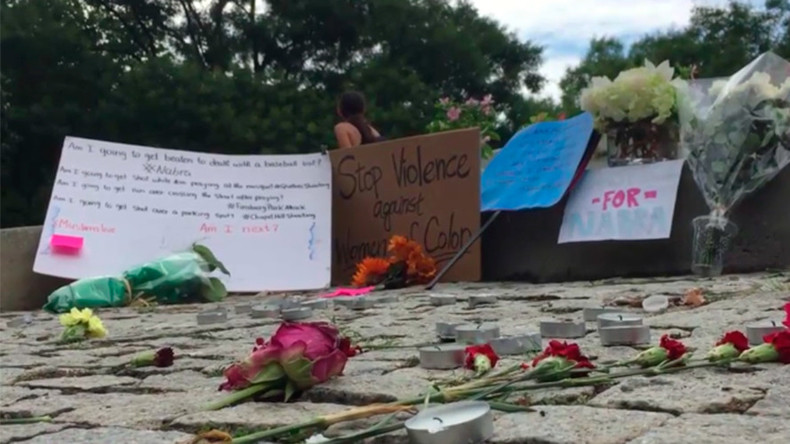 A memorial for a murdered Muslim teen was set on fire at Washington's Dupont Circle and a man was detained shortly afterward. Nabra Hassanen, 17, was killed with a baseball bat Sunday in what police controversially described as a "road rage" incident.
Read more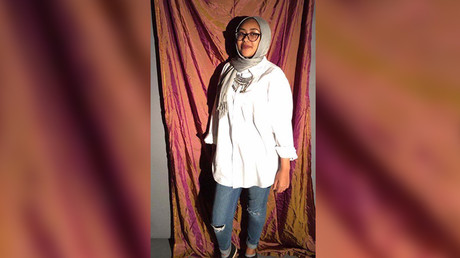 John Solomon, 24, of South Carolina, was arrested just after 10:00am Wednesday, US Park Police spokeswoman Sergeant Anna Rose said.
"At this time, the incident does not appear to be motivated by bias," she said, according to the New York Daily News.
Solomon was reportedly setting several objects on fire at the park. DC Fire said they responded to the call at 8:30am and discovered what remained of Hassanen's remembrance.
The memorial was set up at a fountain in Dupont Circle, which is on the northwest side, according to The Hill.
Darwin Martinez Torres, 22, was arrested and charged with Hassanen's murder.
The killing is reportedly a result of road rage after Torres had an encounter with Hassanan and other teens on the street as they were headed to a prayer session, police said.
Torres purportedly used a metal baseball bat to kill Hassanen, according to police and witnesses.
US Immigration and Customs Enforcement (ICE) had on June 19 issued a detainer for Torres, a citizen of El Salvador, and who is in the US illegally, according to the Daily Caller.
Torres has a girlfriend and a 4-year-old son and works in construction, according to the Washington Post.
The Fairfax County Sheriff's Office issued statements on Monday, saying the case was not being treated as a hate crime, but that the investigation is ongoing.
It's also been confirmed that Hassanen was assaulted twice. An investigation is underway to determine if one of the cases was sexual assault, according to WTTG.
Vigils have popped up across the country, including New York, Boston and San Francisco. A memorial service is also scheduled for Wednesday in Reston, Virginia, following her funeral, according to WTTG.