F-16 catches fire on takeoff in Texas, pilot ejects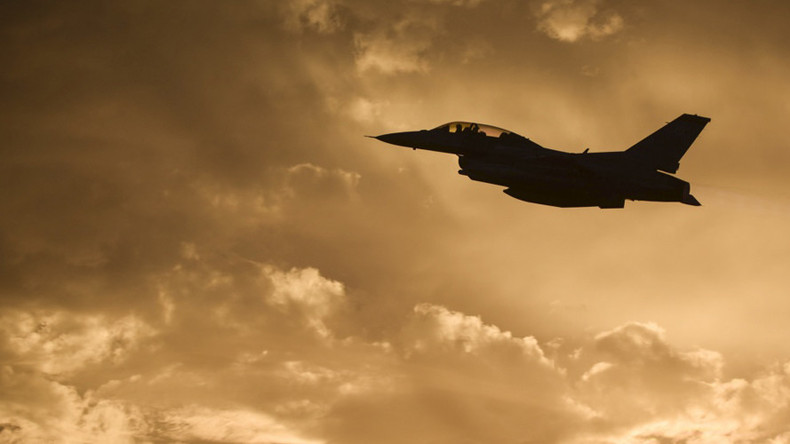 A Texas Air National Guard F-16 caught fire and crashed during takeoff from Ellington Airport in Houston. The pilot was taken to the hospital. The crash site has been evacuated, because the plane was armed.
Emergency crews were dispatched to assist with a "downed plane" on Wednesday, the Houston Fire Department said in a statement, adding the aircraft was on fire after the pilot ejected.
The aircraft is still on fire, and the fire crews are waiting for the fuel to burn off before approaching, according to local media. The munitions on board are also a concern.
The pilot suffered "minor injuries," according to the fire department statement. He was taken to the hospital by military transport.
The evacuation order covers a 4,000 square foot radius from the crash site, and will be in effect for six hours, the fire department said.
Ellington Airport shares the space with the Ellington Field Joint Reserve Base, home to the Texas Air National Guard's 147th Fighter Wing. The facilities are also shared with NASA.
According to 147th Attack Wing Public Affairs, there is no threat to any residents.
You can share this story on social media: