Too hot to fly as American Airlines cancels nearly 50 flights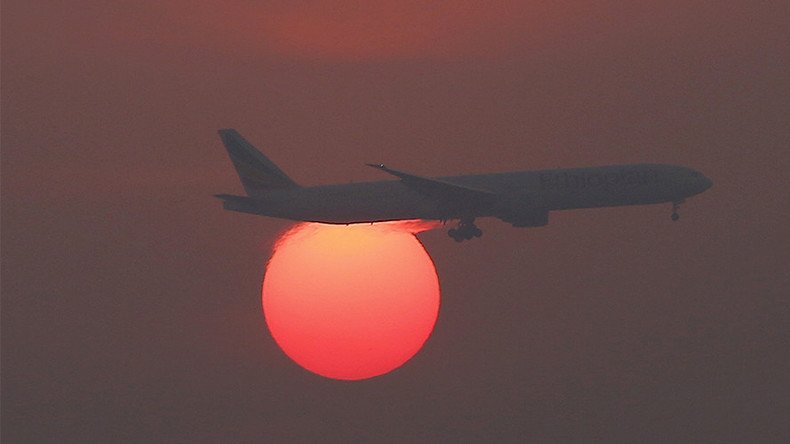 As temperatures soar in Phoenix, Arizona, planes are being grounded by American Airlines over concerns they can't operate in the high heat. Nearly 50 flights have been canceled as temperatures exceed the airline's maximum operating temperature.
On Monday, Sky Harbor airport in Phoenix tweeted that American Airlines had canceled 20 of its regional flights. This increased to almost 50, however, according to a statement from the airline sent to AZ Central.
American Airlines has cancelled 20 flights tomorrow operated by regional jets due to the heat. Travelers should contact the airline for info

— PHX Sky Harbor (@PHXSkyHarbor) June 19, 2017
Temperature forecasts of 120F (49C) are credited with the cancellations, exceeding the maximum operating temperature of 118F on the airlines smaller Bombardier CRJ airliners, used primarily for regional flights.
The flights canceled were scheduled to take off between 3pm and 6pm local time, when the heat is forecast to be at its strongest. The airline has asked customers to contact it to reschedule their flights.
Extreme heat can affect a plane's take-off, with warmer air, less dense than cooler air, generating less lift. Planes require more speed to take off in these conditions, along with more fuel and longer runways to generate the lift.
American Airlines' fleet of Boeing and Airbus aircraft will not be affected by the heat in Phoenix, as they have maximum operating temperatures of 126F and 127F respectively.
No other airline has reported cancellations due to the heat.
You can share this story on social media: