Inmate shoots 2 Tennessee courthouse officers, takes his own life
Published time: 20 Jun, 2017 03:55
Edited time: 20 Jun, 2017 08:20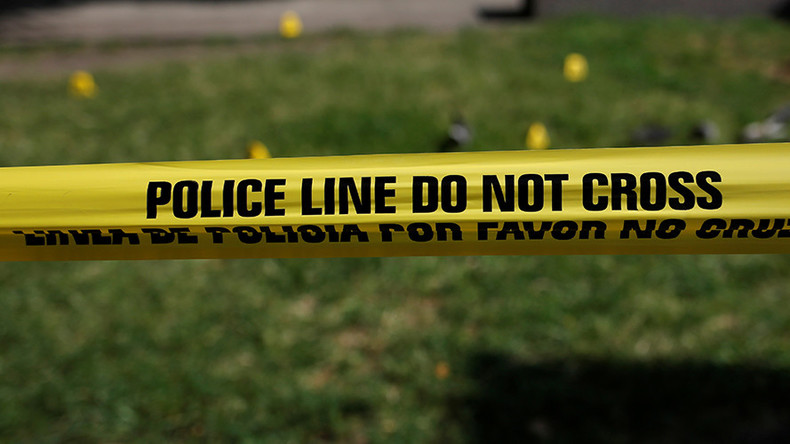 A courthouse became a crime scene when an inmate wrestled a gun from law enforcement and shot two deputies before taking off into the streets from the Coffee County Courthouse in Manchester, Tennessee.
Officer Wade Bassett, 71, who was wearing a bulletproof vest, was shot in the stomach and taken to Vanderbilt University Medical Center in Nashville. Wendell Bowen, 56, who was also shot in the stomach, went into surgery at Erlanger Health System in Chattanooga, according to The Tennessean.
The inmate, identified by the Manchester Times as Michael Bell, 37, died. Both of the police officers are with the Coffee County Sheriff's Office, the Tennessee Bureau of Investigation said, according to WZTV.
The incident reportedly occurred at 3:00pm local time, according to WTVC.
Bell was in court on charges of kidnapping, evading arrest, possession of a controlled substance, domestic assault and multiple counts of reckless endangerment with a motor vehicle, according to court dockets. He remained in a third floor holding cell and was awaiting a transfer back to jail after his court appearance. Bell appeared in front of Judge Jere Ledsinger. Bassett was the only officer on the floor as he proceeded to take Bell back to jail.
District Attorney Craig Northcott said there was a "significant struggle" during that transfer. Bell managed to get a hold of Basset's gun and shot him once before going down to the first floor. He then shot Bowen as he was running out, according to The Tennessean.
A helicopter was seen hovering over the Coffee County Courthouse after shots were fired.
Bell then ran through streets nearby and entered at least one house before departing out the back and into an adjacent yard. Law enforcement soon caught up to Bell and he took his life in the yard, according to WTVF.
The two officers were last listed in stable condition, according to WKRN.
"He never has had a bad thing to say about anyone," said Lisa Sullenger, Bowen's cousin.
"Always there for his family," she added. Bowen is a father of two and the grandfather of two boys and a girl, according to The Tennessean.
The courthouse will be closed Tuesday, according to WKRN.