Guns kill nearly 1,300 children in US every year – study
Published time: 19 Jun, 2017 18:21
Edited time: 20 Jun, 2017 08:17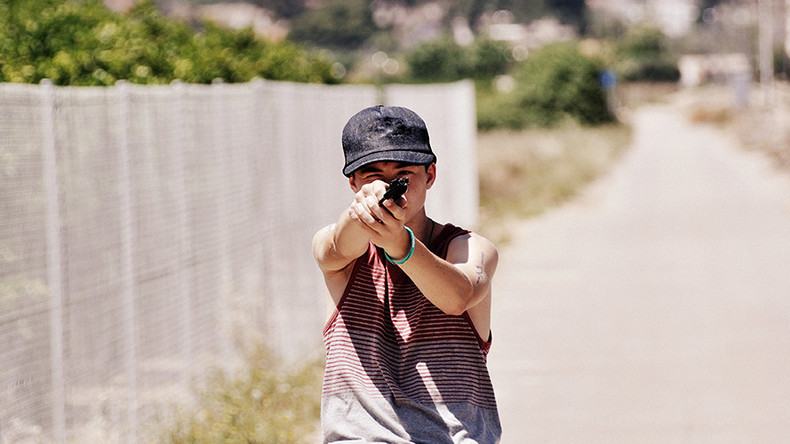 Firearms are the third leading cause of mortality among children in the US, after accidents and congenital disease, according to a new study. Gun suicide rates are rising, while gun homicides affect African-American children the most.
From 2012-2014, on average, 1,297 children died annually from gun-related injury in the US, according to a study published in the journal Pediatrics on Monday.
Of those deaths, 53 percent were homicides, 38 percent were suicides, and 6 percent were unintentional firearm deaths.
During the same period, an average of 5,790 children received medical treatment in an emergency department for a firearm-related assault, an act of self-harm or unintentional firearm injury.
"These are preventable injuries that have a major public health impact on early death and disability among children," said Katherine Fowler, a behavioral scientist for the Centers for Disease Control and Prevention (CDC) and lead author of the study.
"Firearm-related injuries contributes substantially each year to premature death, illness and disability of children. These injuries are preventable."
The study found "the shooter playing with a gun" was the most common circumstance surrounding unintentional firearm deaths of both younger and older children.
Other findings were that boys, older children and minorities are disproportionately affected. Boys accounted for 82 percent of child firearm deaths, and for teen boys it was nearly six times higher than the rate for girls at 8.6 vs 1.4 per 100,000.
African American children had the highest rates of firearm mortality overall at 4.1 per 100,000.
White and American Indian children had the highest annual rates of firearm suicide each at 2.2 per 100,000, nearly four times higher than the rate for African American children, and over five times higher than for Asian American children.
Suicide was calculated only for children 10 or older in the study. The incidents were spread across the US but disproportionately higher in rural areas compared to urban ones.
Boys incurred the majority of firearm injuries at 84 percent and most were from firearm-related assaults.
Suicidal thoughts & self-harm increased at beginning and ending of school years, w/ decreases during the summer. https://t.co/Hs1pLLKBew

— RT America (@RT_America) May 8, 2017
The findings revealed which states in the US saw most of those deaths among children, and which children were deemed to be most at risk for gun-related injury.
The most recent incident happened on early Monday morning when a three-year-old girl was shot in the head in St. Paul, Minnesota, along with two other victims.
A neighbor, Dennis Hudson, told reporters a man pulled up into an alleyway, got out of his car and fired at a group of people around midnight.
"I don't care about what people say about me, a grown man crying, but when you see a child with a bullet wound in their head, that really hurts your soul really bad…just laying there with no life in her body," he told WCCO.
Police have not released the ages or identities of those shot, only confirming that one of the three victims is suffering from life-threatening injuries.
The girl was taken to hospital and underwent surgery.
Among the findings were that rates of firearm homicide among children are higher in many Southern states and parts of the Midwest, relative to other parts of the country.
The District of Columbia and Louisiana had the highest rates of child firearm deaths, while several states including Delaware, Hawaii, Maine and New Hampshire, had 20 or fewer deaths, researchers found.
The highest rates for homicides were concentrated in seven states in the South, across the Midwestern states of Illinois, Missouri, Michigan and Ohio, and in California, Nevada, Connecticut, Maryland and Pennsylvania.
The study only looked at firearm injuries caused by a gunshot wound "that uses a powder charge to fire a projectile." Excluded were gunshot wounds from air-and-gas-powered guns, BB guns and pellet guns, as well as injuries from firearms such as 'pistol whipping.'
It also went further than previous studies and included overall patterns of firearm-related death and injury, patterns of incidents, trends over time and state-level patterns.
The research findings come from examining national data on fatal firearm injuries from death certificates in the CDC's National Vital Statistics System database.
A related study, 'Pediatric Hospitalizations due to Firearm Injuries in the US in 2012,' found that the average length of hospitalization for injuries was six days, costing an average of $22,644 per stay, with an estimated national cost of the hospitalizations at $130 million.
The study concluded firearm injuries are an important public health problem, contributing substantially to premature death and disability of children.