'Poverty is mass destruction': 9 dead, 61 injured in Chicago over Thanksgiving Weekend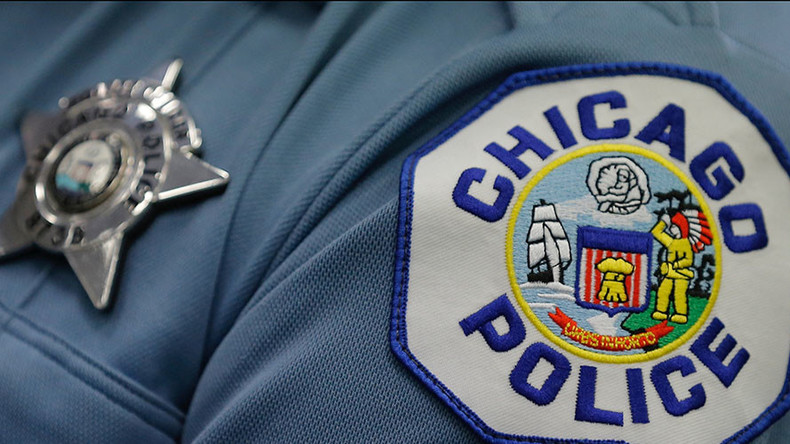 At least 61 people were injured and nine killed across Chicago during the four-day holiday weekend, according to police. Chicago has a record 728 homicides so far this year.
On Sunday, over the course of just 35 minutes, four men were killed and one man injured. At 2:03 p.m. an 18 year-old man suffered several gunshots to the chest in the Gresham neighborhood while he was sitting in his car as shots were fired from another vehicle. He took himself to the hospital, where he was later pronounced dead. Ten minutes afterward, a 37-year-old man who was in a group was shot dead in East Garfield Park when someone opened fire across the street.
Twenty-five minutes later, two men were shot in their car by gunmen in another car in the Homan Square neighborhood. One died, the other man was shot in the right arm and taken to the hospital. At 3:38 p.m. a 56-year-old man was gunned down in the South Side Woodlawn neighborhood when he got into a fight with another man.
Homicides in 2016 have already climbed to 728, according to data analyzed by the Chicago Tribune, and more than 3,397 people have been shot in all.
Chicago ranks as the deadliest among cities with more than a million residents, and in 2016 it has recorded more murders and shooting victims than New York City and Los Angeles combined, according to CBS News.
In September, the Rev. Jesse Jackson and his Rainbow PUSH Coalition said Chicago was in a state of "undeclared war."
At a press conference on Thanksgiving Day, Rev. Jackson's Rainbow PUSH Coalition urged President-elect Donald Trump to make fighting poverty a top priority in his administration.
"Poverty is a weapon of mass destruction," Rev. Jackson said. "There's 700 empty places at the Thanksgiving table. That's 700 heartbreaking reasons why we must recommit and redouble our efforts to stop the violence and eradicate poverty in urban and rural America."
The factors contributing to gun violence are many and complex: unemployment, poverty, a lack of economic reinvestment in certain neighborhoods, a struggling education system and an influx of illegal guns.
"Most of the gun violence is going to run in very high poverty areas with very little pathways or opportunities for people to get out and operate in legal economies," Shari Runner, President and CEO of the Chicago Urban League, told CBS.
The primary economies in those neighborhoods "are extremely high risk and associated with guns and drugs that are flooding into these communities," she said.
Another contributing factor was the lack of rapport between residents and the Chicago Police Department, an essential component of fighting crime.
"[The relationship between the police department and many communities [in Chicago], particularly communities of color, is broken, fractured, and there's not a significant amount of trust," Lori Lightfoot, president of the Chicago Police Board told CBS.
A Police Accountability Task Force report in April found the department's community policing program "significantly damaged after years of neglect."
It also found the community's lack of trust in the department to be justified, citing evidence that people of color, particularly African-Americans, "have had disproportionately negative experiences with the police over an extended period of time."
Residents have complained of police stopping them without justification, verbally or physically abusing them and arrested and detained without counsel.
The report said the deaths of numerous men and women at the hand of police was "an important rallying cry for the community" and the release of a video showing a Chicago police officer fatally shooting teen Laquan McDonald, which was initially covered up, become the "tipping point for long-simmering community anger."
The Justice Department announced in December 2015 it was launching a civil pattern and practice investigation to determine whether there are "systematic violations of the Constitution or federal law by offices of the CPD."