North Korean officials 'mugged' at US airport by Homeland Security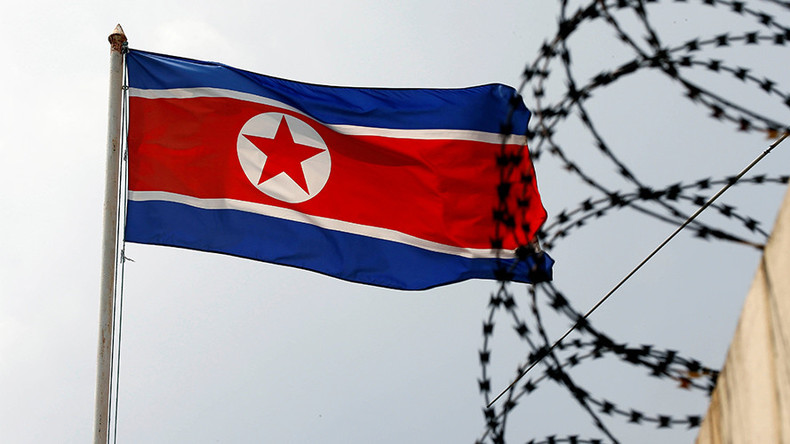 North Korea accused the US of carrying out "a violent assault like gangsters" after a package was taken from delegates at JFK airport. The hostility has been used by Pyongyang to question if New York is a suitable location for international meetings.
The delegation was at the airport on June 16, en route home to North Korea following attendance at the Conference of States Parties to the Convention on the Rights of Persons with Disabilities, according to the Pyongyang's Ministry of Foreign Affairs, cited by the Korean Central News Agency.
A group of 20 officials "using physical violence" confiscated the package from the delegates, according to the Ministry, with the North Koreans described as being "literally mugged." The Ministry said the confiscation was illegal as the delegates were in possession of a valid diplomatic courier certificate.
"The international community needs to seriously reconsider whether or not New York, where such an outrageous mugging is rampant, is fit to serve as the venue for international meetings," it said, demanding an official apology from the US.
"If the US fails to give its due response to our demand which is all too reasonable and fair enough, it will be totally responsible for all the consequences to be entailed."
In a statement to the Japan Times, the US Department of Homeland Security (DHS) confirmed an incident took place at the airport with North Korean citizens. It claimed the group were not "accredited members of North Korea's Mission to the UN and had no entitlement to diplomatic immunity."
David Lapan, deputy assistant secretary for media operations at the DHS, said the package in question, which was amongst several items seized, had no diplomatic protection from inspection.
The incident comes days after the release of US student Otto Warmbier, who had been held in North Korean custody for 17 months, and adds further strain to the tensions between the two countries.
The 22-year-old was returned to the US in a long-term coma, which the North said was due to botulism and sleeping pills.
READ MORE: 'No excuse' for N. Korean treatment of Otto Warmbier, father says