Trump cancels 'one-sided deal' with Cuba to restrict travel & investment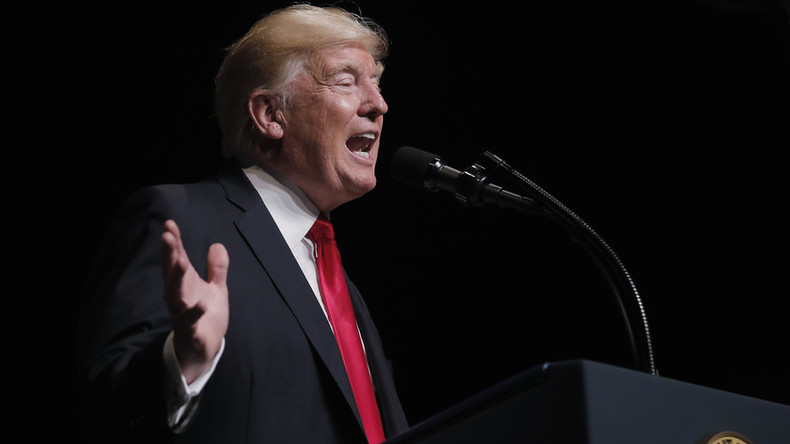 President Donald Trump has announced that he will roll back much of the previous administration's policies to open Cuba to American investment in travel, saying that it was a "terrible and misguided deal" that only benefits the "repressive" Castro regime.
"Effective immediately, I am canceling the last administration's completely one-sided deal with Cuba," Trump said in the Little Havana neighborhood of Miami, Florida on Friday. "Our policy will seek a much better deal for the Cuban people and the USA."
There will be no lifting of US sanctions against the island nation "until all political prisoners are free, freedom of expression and assembly are respected, all political parties are legalized, and free and internationally supervised elections are scheduled," Trump announced.
In addition to releasing dissidents and political prisoners, Trump demanded Cuba open itself to political and economic freedom, and hand over fugitives from US justice, including murderers and terrorists.
"We challenge Cuba to come to the table with a new agreement that's in the best interest of their people, of our people, and also of Cuban-Americans," he said.
READ MORE: Carnival Cruise Line pushing 'social impact' trips to Cuba
The new policy will enforce the embargo and the ban on tourism, and ban any transactions with enterprises run by the Cuban military or security services. The newly reopened US embassy on the island will not be shut, however.
"We will respect Cuban sovereignty, but we will never turn our backs to the Cuban people," Trump said, tempering his remarks with the statement that the US believes in "free, independent and sovereign nations" that have the right to chart their own path.
"America will always stand for liberty, and America will always pray and cheer for the freedom of the Cuban people," the US president concluded.
Trump also thanked the Cuban-American community for strongly supporting him in the 2016 election, and thanked former rival for the Republican presidential nomination Senator Marco Rubio (R-Florida) for advice on Cuba and Venezuela.
In a tweet on Friday, Rubio claimed credit for hammering out the new Cuba policy with Representative Mario Diaz-Balart, a fellow Florida Republican.
Rubio has also been leading the calls for the US to support the opposition activists in Venezuela who have been clashing with police for weeks, seeking to overthrow the socialist government allied with Havana.