Gone with the rings: McDonald's ends 41-year sponsorship of Olympics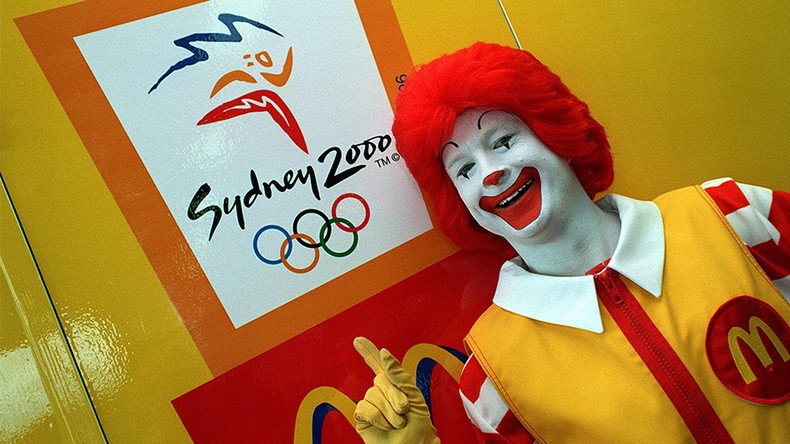 US fast food giant McDonald's has ended its four decade-long relationship as sponsor of the Olympic Games. McDonald's has been scaling back its business operations amid declining sales.
McDonald's, an Olympic sponsor since 1976, had a contract running through the 2020 Tokyo summer games, according to Reuters. In an announcement made on Friday, the International Olympic Committee (IOC) said the sponsorship deal has been terminated three years early.
"In today's rapidly evolving business landscape, we understand that McDonald's is looking to focus on different business priorities," Timmo Lumme, managing director of IOC Television and Marketing Services, said in a statement, according to Reuters.
The financial terms of the separation have not been disclosed, but McDonald's is one of the sponsors that contribute more than $1 billion to the world games.
The IOC has faced criticism from public health campaigners for allowing sponsors such as Coca-Cola and McDonald's to use the Games as an opportunity to market their products, which have been accused of being unhealthy, in contrast to what the games seek to promote.
A number of other corporate sponsors have ended partnerships with the Olympics recently, including AB InBev's Budweiser, the Hilton hotels group, and US telecom giant AT&T.
Despite pulling out of the IOC sponsorship effective immediately, McDonald's will keep the sponsorship with domestic marketing rights for next year's Pyeongchang winter games.
"As part of our global growth plan, we are reconsidering all aspects of our business and have made this decision in cooperation with the IOC to focus on different priorities," said Silvia Lagnado, global chief marketing officer at McDonald's, commenting on the "mutual" decision to part ways with the IOC.
McDonald's has been restructuring its business to cope with a recent decline in sales, as it faces competition from newer eateries offering healthier choices. In 2015, the company appointed a new chief executive, Steve Easterbrook, who said he would "not shy away from the urgent need to reset this business,"according to the BBC.
Last year, McDonald's said it would close 700 restaurants worldwide as part of a strategic review intended to create a state for future growth.
In March, the company launched a mobile ordering app in 29 restaurants on the US West Coast.
In January, the company sold its controlling share in its China and Hong Kong restaurants to a state-owned conglomerate for $2 billion.
The largest US burger chain still leads the fast food industry, coming in ahead of Burger King, Wendy's, Taco Bell, and KFC, but it is facing stiffer competition. Nevertheless, in 2014, it made $34.5 billion in the US – more than Starbucks and Subway combined.
You can share this story on social media: