Tillerson takes heat from both sides at State Dept budget hearing in Senate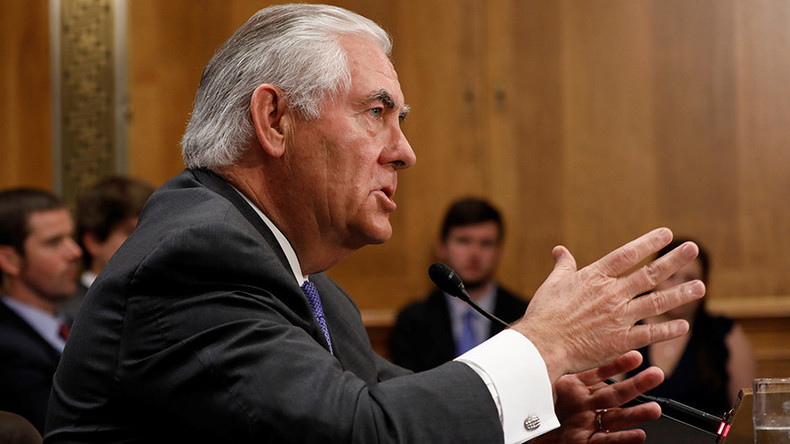 Secretary of State Rex Tillerson faced a fierce backlash from US senators of both parties during a Senate hearing on President Donald Trump's proposed 2018 State Department budget of $37.6 billion.
Tillerson defended a White House plan for a US Aid and State Department budget of $37.6 billion at the Senate Foreign Relations Committee hearings on Tuesday. There was a bipartisan effort to point out areas of the proposal considered weak, although not all senators agreed on which parts those were.
Read more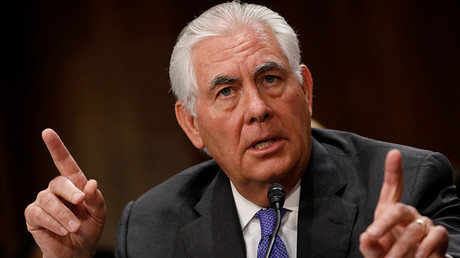 One of the proposed budget's biggest doubters, Senator Bob Corker (R-Tennessee), said reading it was "a waste of time," and added, "I don't want to do this anymore."
Senator Bob Menendez (D-New Jersey) questioned the budget's cuts that he fears would undermine US goals of promoting human rights abroad, where funding for foreign aid and pro-democracy programs was decreased. He also grilled Tillerson over a 68 percent cut in funding to fight human trafficking.
Senator Edward Markey (D-Massachusetts) called out Tillerson on the 32 percent cut to a program that would help stop the widespread trafficking of dangerous drugs such as Fentanyl.
Tillerson assured Markey that he had talks with leaders from China, which was named as a key trafficking route for Fentanyl, are going to crack down on the drug.
Senator Cory Gardner (R-Colorado) pointed to other concerns with Tillerson, challenging what he saw as the administration's unwillingness to enforce tough sanctions on North Korea.
READ MORE: Pentagon chief wants excess bases closed, but warns cuts put 'troops at greater risk'
Tillerson explained that North Korea will be high on the list of his priorities when he meets with Chinese leaders next week.
Senate Majority Leader Mitch McConnell (R-Kentucky) is standing with the doubters of the budget and does not foresee any foreign aid cuts happening.
Throughout the proceedings, Tillerson continued to stress that the US will rely on the assumption that other countries will step in to solve international problems.
Tillerson's office also continues to look at cutting 2,300 civil servants and US diplomats, because State Department spending in recent years "is simply not sustainable," he said in March, according to Bloomberg.
Tillerson and his aides are currently on what they call a "listening tour" with staff of the State Department and USAID, in order to determine how restructuring will move forward.