Wisconsin 'Campus Free Speech Act' risks stifling free speech, critics say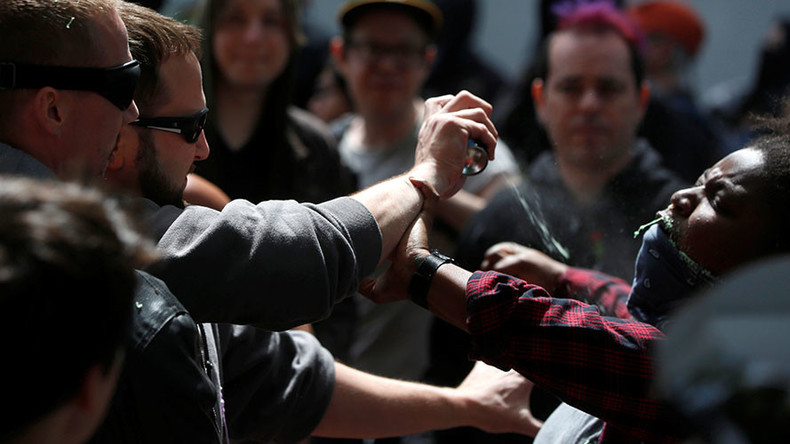 Wisconsin legislation to protect free speech on college campuses would force the state's university system to discipline students who disrupt speakers. Opponents warn that the bill will silence those who protest harmful speakers.
Wisconsin state Rep. Jesse Kremer (R-Kewaskum) introduced the "Campus Free Speech Act" last month to "ensure that free speech is not only welcome, but encouraged throughout Wisconsin academia."
"In recent decades, attacks on free expression have become commonplace and in-vogue at institutions where ideals and truths should be challenged – the American university," Kremer said in a statement. "This most recent degradation has been at the behest of the leftist elite who promote their own progressive, opinionated beliefs as gospel while touting a bumper sticker slogan of 'coexist.'"
The Campus Free Speech Act would require any student who engages in "violent, abusive, indecent, profane, boisterous, obscene, unreasonably loud, or other disorderly conduct that interferes with the free expression of others" to attend a disciplinary hearing. Any student that has more than one hearing would be suspended for at least one semester or expelled.
The bill comes after free speech has become an issue on college campuses across the country. In February, protests at the University of California-Berkeley turned violent when Breitbart editor Milo Yiannopoulos was invited to speak.
In November, UW-Madison students also interrupted former Breitbart editor Ben Shapiro, who was speaking out against safe spaces on college campuses.
After that protest, the Wisconsin Assembly approved the Campus Free Speech Act with an 8-6 vote, sending it to the Assembly floor. All six Democrats voted against the bill, warning it would stifle free speech relating to the research and scientific pursuits of the facility.
Democrats questioned the bill's neutrality clause, which states that universities must "remain neutral" and not take action on the "public policy controversies of the day."
During a committee hearing on May 11, Rep. Terese Berceau (D-Madison) questioned if the bill would allow a professor to correct a student that was arguing the Biblical theory that the earth is 6,000 years old.
"The earth is 6,000 years old," Kremer stated, according to the Cap Times. "That's a fact."
But, Kremer said the bill "stays out of the classroom" and would only be intended to deal with students who disrupt speakers.
However, Kremer said that any student who felt they were unable to express their opinions in class could bring their complaints to the "Council on Free Expression," an oversight board created in the bill.
The council on free expression would submit annual reports to the Board of Regents, the governor and the chief clerk of each house of the legislature, detailing any disruptions of free expression that occurred throughout the institution.
"How are we to be taken seriously as an institution of higher learning and research if our professors can be called before a 'Council on Free Expression' to defend their teaching of geology?" said Dave Vanness, an associate professor of population health sciences, according to the Cap Times.
Assembly Speaker Robin Vos (R-Rochester), one of the sponsors of the bill, said the biggest debate is going to be around global warming.
"A lot of people think it's settled science and an awful lot of people think it isn't," Vos said, according to the Cap Times. "I think both sides should be brought to campus and let students decide."
Vos wrote an article in 2016, where he complained that "a large number" of the guest speakers invited to speak at UW-Milwaukee were "easily identifiable as being liberal." He challenged the UW system to find more ways "to ensure that all perspectives, including conservative ones, are present in the classroom."
Many Democrats questioned whether the bill was necessary at all, since the UW system already has policies that deal with protests.
State Rep. Dana Wachs (D-Eau Claire) called the bill "a substantial overreach for a problem that frankly does not exist."
"Instead of supporting free speech for all students, the authors of this bill have created a broad, vague proposal that could chill speech and ultimately silence those who want to respectfully share their beliefs on an issue," Wachs said in a statement.