Trump's social media director violated Hatch Act targeting GOP congressman on Twitter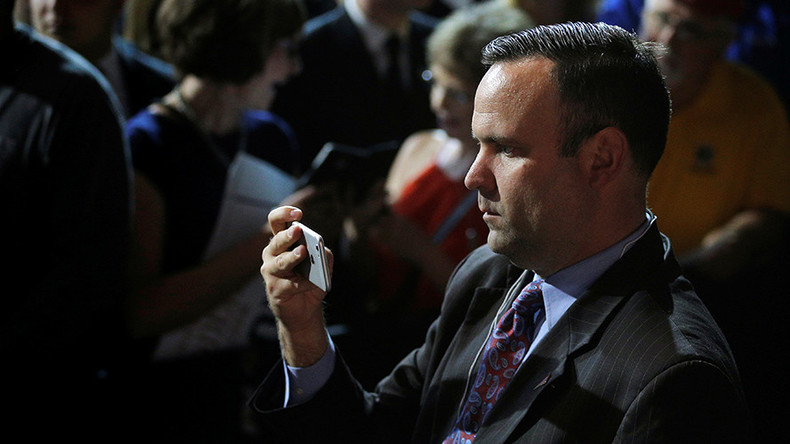 An independent investigation has found that White House social media director Dan Scavino violated federal law when he asked Trump supporters to help "defeat" a Republican congressman.
Scavino, who oversees President Donald Trump's official social media accounts, violated a provision in the Hatch Act of 1939 when he posted a tweet calling on Trump supporters to defeat Representative Justin Amash (R-Michigan) in a primary election, the Office of Special Counsel (OSC) has concluded.
On April 1, Scavino tweeted from his personal account that Amash was "a big liability" and encouraged the #TrumpTrain to "defeat him in primary."
Days later, the Citizens for Responsibility and Ethics in Washington (CREW) sent a letter to the OSC, requesting an investigation.
The Hatch Act prohibits federal employees from using their positions to publicly support or oppose political candidates.
On Friday, CREW published a letter from Ana Galindo-Marrone, chief of the OSC's Hatch Act Unit, who "concluded that this activity violated the Hatch Act."
"Accordingly, we issued Mr. Scavino a warning letter," Galindo-Marrone stated in the June 5 letter. "In addition, we note that Mr. Scavino was recently counseled about the Hatch Act by the Office of the White House Counsel."

Galindo-Marrone added that a review of Scavino's Twitter account did not reveal any further violations since April 1. However, Galindo-Marrone warned that Scavino was advised that any further violation will be considered "to be a willful and knowing violation of the law."

"The rules are clear that government officials aren't allowed to use their position for campaign activity," CREW Executive Director Noah Bookbinder said in a press release. "OSC has made clear with this ruling that they are going to enforce these important rules and work to keep the government free from inappropriate politics."
As a leading member of the House Freedom Caucus, Amash helped derail Trump's first attempt to repeal the Affordable Care Act, also known as Obamacare.
Trump lashed out at the Freedom Caucus on March 30, when he tweeted they will "hurt the entire Republican agenda if they don't get on the team, & fast."
Amash responded at the time with a tweet from the Twitter account he uses for Congressional purposes.
"Bring it on. I'll always stand up for liberty, the Constitution & Americans of every background," Amash tweeted, including a link to donate to his campaign.
Bookbinder said Amash's tweet was also a violation of the Hatch Act.
"In the case of Scavino and Amash, it appears that they both are in the wrong," Bookbinder said, according to an April press release.
Government employees who violate the Hatch Act are subject to a wide range of penalties, according to the Office of Government Ethics, including "removal, reduction in grade, debarment from Federal employment for a period not to exceed 5 years, suspension, reprimand, or an assessment of a civil penalty not to exceed $1,000."