Terminally ill man arrested over plan to kill 3 California doctors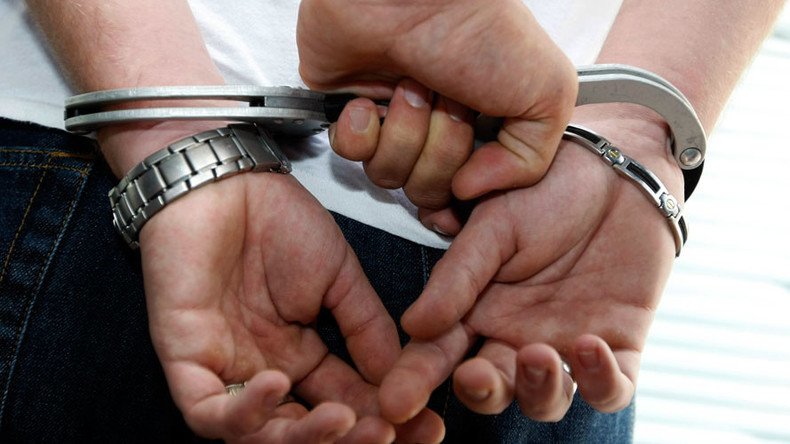 A terminally ill cancer patient, angry that San Francisco Bay Area doctors allegedly treated him like a "laboratory monkey," has been arrested for planning to kill three of them.
Police said Yue Chen, 58, was armed with two handguns with high capacity magazines, a white rubber mask, and Google maps of directions to the three doctors' homes who treated him, reported the Mercury News.
Chen, who is suffering from stage 4 cancer, also planned to kill himself, according to a suicide note found by Palo Alto police. The note, "Why do I kill," lists reasons, including revenge, and to serve as a reminder that "this is possible if you treat people like an animal."
During the course of his revenge mission, Chen got lost and was alleged to have turned back home when he was arrested by police on Highway 101 in San Jose.
The police report said Yue told officers he had called his wife and told her he was scared. She cried and said, "Come back, come back, don't kill yourself."
The man's family reported Chen missing on May 31 and responding officers found evidence of the plot at his Visalia home. They then alerted the doctors and Bay Area officials.
California Highway Patrol tracked Chen's location by pinging his cell phone, according to the police report.
The names of the hospitals were redacted in the police report, but prosecutors said one of the doctors worked at the UCSF Medical Center. Another UCSF physician and at least one Stanford Health Care doctor were also targeted, the report said.
After his arrest, Chen told detectives he believes he was being used for research purposes. He shared with them several complaints regarding his medical treatment, beginning in 2008, including his belief that doctors were "damaging his spine so they can use him to train new students."
"They only hurt me," Chen reportedly told detectives, reported AP. "They hurt me both hospitals. They really screw my life, or the doctors lie to me. Hospitals, they all cover for each other."
Chen was charged in Santa Clara County with three felony counts of premeditated attempted murder.
You can share this story on social media: