Judge gives 'go ahead' in Flint water lead-contamination lawsuit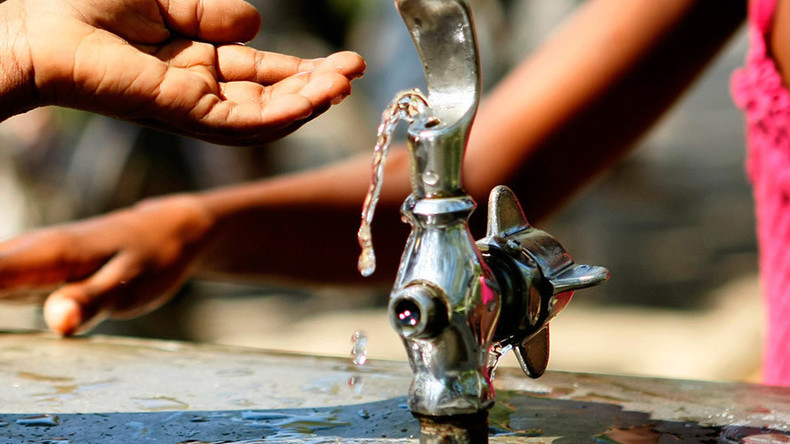 Flint residents can move forward with their lawsuit against some city and state employees for exposing them to lead-contaminated water and hiding the contamination, a judge has said though Governor Snyder and the state of Michigan have immunity.
The ruling concerns a lawsuit filed by Shari Guertin and her child against the state, the city of Flint, Snyder and 13 other public officials, as well as two consulting firms involved in the water scandal.
Federal Judge Judith Levy of Ann Arbor in a 101-page ruling agreed with the "bodily integrity" that Guertin and her child were violated when city residents were unknowingly exposed to dangerous levels of lead in the city's drinking water that officials were aware of but hid from the public.
"[T]he conduct of many of the individual government defendants was so egregious as to shock the conscience," Levy wrote, according to the Detroit News.
Plaintiffs argued in their 15 count lawsuit that defendants violated their property rights when ceasing "to provide plaintiffs with safe, potable water, they provided plaintiffs with poisonous, contaminated water."
Plaintiffs are seeking an order declaring defendants' conduct unconstitutional, repairs to property, a medical monitoring fund, a monitor to oversee water operations of Flint, and damages.
Defendants had filed for a motion to dismiss. There was a court hearing in March, 2017 and the latest ruling comes as a result of that hearing.
The Flint water crisis began in April, 2014, when officials decided to change the city's water supply from the Detroit Water and Sewerage Department to the Flint River in a cost-saving initiative.
READ MORE: Flint bank boss resigns after n-word rant about water crisis
City officials, however, failed to properly treat the water, which led to corrosion in the water pipes, many of which are made of lead. Dangerous levels of bacteria, including E.coli also developed in the water.
When residents began to complain about the foul smelling, different taste and different looking water, officials denied anything was wrong for 18 months.
Since the scandal broke, several lawsuits have been filed against the city and state. Several officials have resigned and there have been thirteen criminal indictments and a federal public health state of emergency for all of Genesee County.
Read more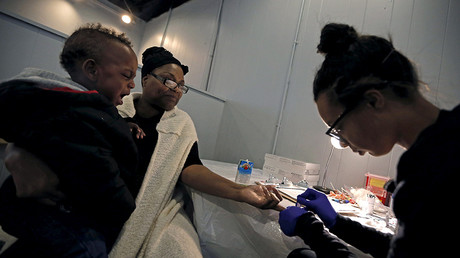 Judge Levy dismissed the counts against Snyder, the state of Michigan, and the Department of Environmental Quality and Health and Human Services, as well as Michael Glasgow, Flint's Water Treatment Plant operator, and Patrick Cook, the water treatment specialist.
The judge said the plaintiffs failed to show Snyder was directly involved in the decision-making process surrounding the water crisis. They also failed to show how Cook was involved in misleading the public.
Judge Levy dismissed 12 other counts in the case, including due process, breach of contract and negligence claims.
Although Levy ruled that none of the state employees can be sued in their official capacity, she said some, including Michigan's Chief Medical Executive Dr. Eden Wells and MDHHS Director Nick Lyon and others, can be sued as individuals.
Flint officials can be sued because they have no government immunity.
"As this case highlight, the more governmental actors that are involved in causing a massive tort in Michigan, the less likely it is that state tort claims can proceed against the individual government actors given the way the state immunity statues operate," she wrote.
"Because the harm that befell plaintiffs was such a massive undertaking, and took so many government actors to cause, the perverse result is that none can be held responsible under state tort law," the judge added.