US warship strikes ISIS from eastern Mediterranean - Navy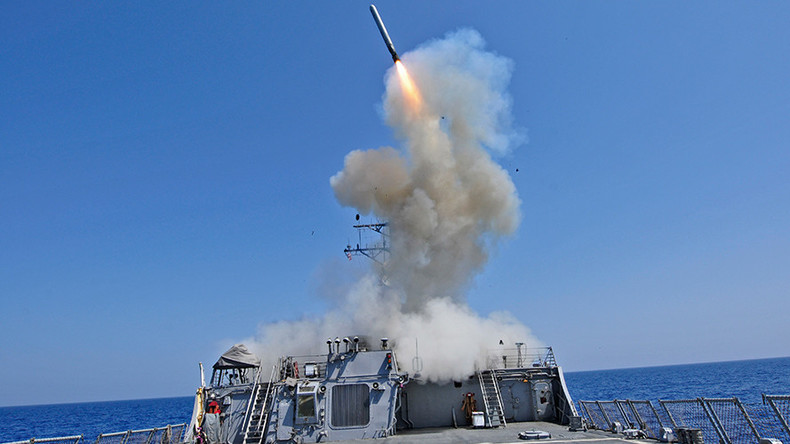 The US Navy says it has conducted strikes against Islamic State targets from an aircraft carrier in the eastern Mediterranean Sea.
The George H.W. Bush Carrier Strike Group "resumed strike missions in support of Operation Inherent Resolve," the Navy said in a news release.
The carrier entered the Mediterranean on June 5 and had previously conducted Operation Inherent Resolve strikes from the eastern Mediterranean in early March, according to the Navy.
"We are resuming a relentless pursuit of ISIS targets, while reinforcing our commitment to partners and allies in the US 6th Fleet area of operations," said Rear Admiral Kenneth Whitesell, commander of Carrier Strike Group 2.
Operation Inherent Resolve is the US-led military operation against Islamic State (formerly known as ISIS or ISIL) in Iraq and Syria that began in August 2014. As of May 31, the operation had included nearly 29,000 strikes, more than 17,000 of which have been conducted by the US. The cost of the operation as of April 30 was $13.1 billion, according to the Pentagon.
The carrier strikes come on the same day the US-backed SDF, a militia dominated by the Kurdish YPG (People's Protection Units), began a siege on Raqqa. The city of Raqqa was captured by Islamic State in 2014, and has since then served as its de facto capital in Syria.
READ MORE: US begins arming Kurdish militia fighting ISIS near Raqqa
Last week, the Pentagon announced that it started delivering weapons to the SDF, saying they were necessary to capture Raqqa.
Weapons delivered to the Kurdish forces, which the US considers a key fighting force against IS, include machine guns and assault rifles, Pentagon spokesperson Major Adrian Rankine-Galloway said.
The SDF counts about 55,000 people in its personnel, according to the Pentagon, including 26,000 Syrian Kurds.
You can share this story on social media: