Man kills neighbor who was allegedly trying to drown twin babies
Published time: 5 Jun, 2017 15:02
Edited time: 6 Jun, 2017 08:05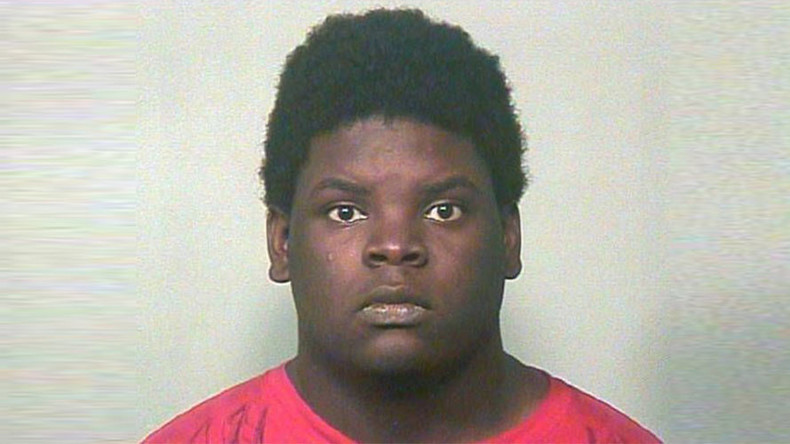 A man in Oklahoma will have to go before the district attorney to prove justifiable homicide after he shot and killed his neighbor who was allegedly trying to drown twin babies.
Police say Cash Freeman shot and killed his neighbor, Leland Foster, on Friday because Foster was trying to drown his three-month-old infant twins.
Officer Lisa Bratcher told Texas TV station KXII that Foster was attempting to drown his two infant children when a 12-year-old girl ran out of the home and told his neighbor. Foster was also allegedly threatening the mother of the children with a knife during the violent incident.
When Freeman arrived on the scene, he reportedly found Foster trying to drown the twins, a boy and a girl, in the bathtub. He shot the man twice in the back.
Freeman told Oklahoma TV station KFOR that when he saw what was happening in the bathroom, he did what he had to do to save the babies. He now fears, however, he could be in trouble with the law.
"I think he did the right thing," said neighbor Summer Pierce. "Who knows what would have happened to the babies if he hadn't intervened. They might not have made it."
READ MORE: 9 shot dead as man goes on drunken rampage in Russian village
Freeman was questioned by police before being released, but he will have to go before the district attorney to see if it was a justified homicide.
The babies have been released from hospital and are reportedly "doing great."
KFOR report that Foster was charged with domestic abuse by strangulation and arson in the first degree in 2011. He pleaded no contest.