FBI raid at residential home in Dearborn, Michigan involves national security – report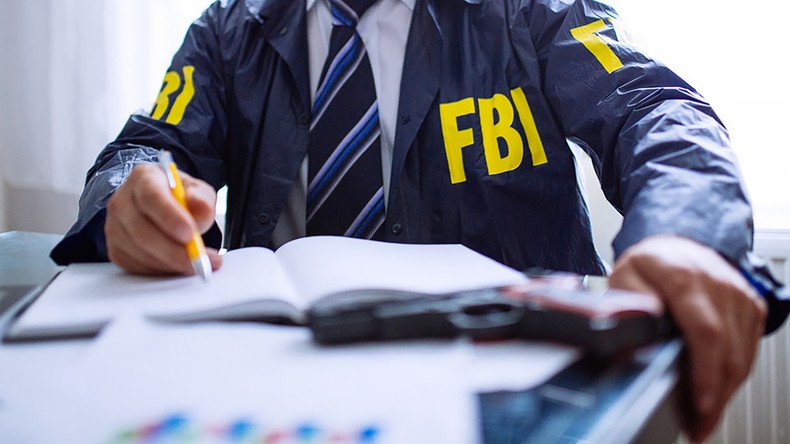 Federal agents were seen removing boxes from a home in Dearborn, Michigan, reportedly while investigating a matter of national security. An FBI spokesperson denied any threat to the public.
The Thursday night raid of a home on the 7200 block of Jonathan Street in Dearborn, Michigan, involved a national security issue, but not a planned terror attack, the Detroit Free Press reported.
Agency spokesperson Tim Wiley declined to comment on specifics, but released a statement that described the search as a "law enforcement operation."
"There's no threat to public safety in the area, so folks don't need to be concerned about any dangerous situation," Wiley said, according to the Detroit News.
Video from WXYZ showed an FBI SWAT team removing boxes from the home. They also reported that the family that lives in the home has only been there a short time, and that they are originally from Lebanon.
The Free Press cited "a source familiar with the mission," who said that the raid involved an incident that "apparently happened out of state." The suspects tied to that incident were tracked to the Detroit area, according to the Free Press.
Later, multiple sources told the Free Press that the FBI in Detroit was working with agents in another state, and that the raid has nothing to do with the home's residents. There were no imminent charges, according to the sources.
However, a neighbor told WJBK that at least one person was taken into custody.
"They took somebody out, and this morning I heard people talking about that they had an interview with a lady," Maya Knaan said. "We're asking to find out if everything is fine. Neighbors are not talking much. They don't even know what's going on."
The Free Press interviewed the former head of terrorism operations in Detroit, Andy Arena, who said that the raid was probably not an explosives case, otherwise there would have been bomb-sniffing dogs and the neighbors would have been evacuated.
"It tells me it's either a terrorism case, or B, an espionage spying case," Arena told the newspaper. "They likely went in there looking for people or records or computers, cell phones, iPhones, those types of things."
You can share this story on social media: