Frontier Airlines bars blind man & granddaughter from flight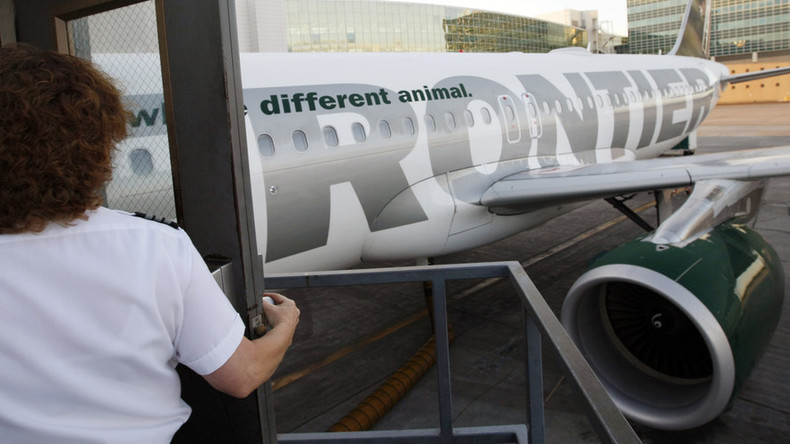 A legally blind man claims he was considered a "liability" by Frontier Airlines, which refused to board him and his 18-month-old granddaughter. The airline has apologized for the "customer service failure."
When Kliphton Miller, 44, arrived at the gate of his flight from Tampa to Las Vegas on May 23, he asked for assistance getting on the plane. That's when Frontier Airlines employees told him that he would be a liability in case of an emergency, and it was against corporate policy to allow him on the plane, the Tampa Bay Times reported.
"I was denied because I am blind," Miller told the newspaper. "They told me I was a liability."
Miller, who was traveling to see family, said he did not require assistance getting through the airport with his granddaughter. However, when he asked Frontier employees for assistance getting on the plane, they began to question if he was capable of watching over his granddaughter.
READ MORE: Delta misquotes own regulations as family forced off overbooked flight (VIDEO)
"Usually flight attendants will help me to the bathroom if I need to change her, but I can do it myself. I was a single dad for 10 years before I got married, and then I was a stay-at-home dad. I am completely capable," Miller said.
Miller said he and his granddaughter have not experienced any problems in the past, even when they took a flight with Frontier from Tampa to Minneapolis back in November.
Read more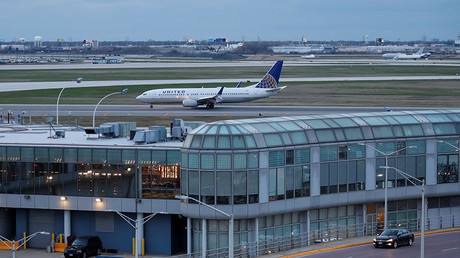 "I frequently fly with my granddaughter on other airlines and had flown on Frontier with her before too, but they still denied me access," Miller said.
Miller's ticket was refunded, but he still filed a complaint with the US Department of Transportation.
Days later, a representative from Frontier's customer service department called him to apologize and reschedule his flight to Vegas for free. They also said they are working to change their corporate policies to ensure nothing like this happens again.
"We apologize to the passenger for the inconvenience he encountered while traveling with us last week. There was a customer service failure during his travel experience with us at TIA," said Richard Oliver, a spokesman with Denver-based Frontier Airlines. "We have coached airport team members and ensured compliance with Frontier policy that ensures all passengers are treated with respect and ensures that we are sensitive to their individual travel needs."
Miller was able to board a flight with his granddaughter two days after the incident without any further issues.
"People like to make assumptions. They like to judge a book by its cover and always assume the worst about someone. That doesn't get nobody anywhere. I just hope this doesn't happen to anyone else," Miller said.