Gay dad accused of touching son's genitals in latest United Airlines scandal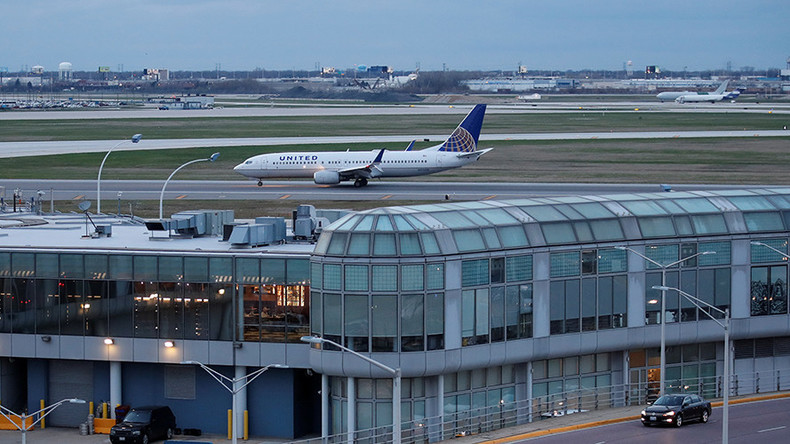 United Airlines has issued yet another public apology for mistreating a customer. This time, the airline said sorry to a gay father accused of having his hand "too close" to his son's genitals by a flight attendant.
Passenger Henry Amador-Batten was accused of inappropriately touching his son on a flight from Puerto Rico on May 19, and was detained at North Carolina's Raleigh-Durham International Airport for about an hour after the incident.
United has suffered a number of high profile public relations catastrophes in recent months beginning with a video which surfaced online of a bloodied passenger being dragged off the plane by law enforcement.
The incident caused a dramatic, but short lived, slide in the airline's share price, dragged public confidence to all-time lows and sparked a social media backlash.
In this latest incident, Amador-Batten was returning from the US territory after visiting his sick father who passed away during the visit. He has responded to United's apology saying it doesn't make up for the trauma caused by the incident.
"Families like ours that are built by choice and by love are fragile families," The Durham Herald Sun reports the 52-year-old as saying. "It doesn't take more than an allegation like this to involve an agency that comes and takes your child," he added.
"My husband was detained after disembarking because a member of the flight crew made an accusation that my husband's hand/arm laying across my sleeping son's lap was too close to the 'child's genitalia'."
"This is not how anyone deserves to be treated," he continued on Facebook. "This is not something that should have happened in front of my son. This is not something that anyone should have to worry about happening to them on a flight just because someone might not like the look of them."
In a subsequent post, Joel said that himself and Henry were thankful for the public support the family have received.
"We are sharing our story in an effort that no one else feels like they can make these sorts of despicable allegations without regard for the potentially far-reaching legal ramifications of being accused of something so heinous as impropriety with one's own child."
In April, the airline was embroiled in a public relations disaster after video surfaced online of the forceful removal of a passenger from one of its flights.
Dr. David Dao, 69, was dragged from the plane by airport police after refusing to give up his seat when a United Airlines flight from Chicago's O'Hare International Airport to Louisville, Kentucky was overbooked.
In passenger videos viewed by millions online, Dao is pictured with blood coming from his mouth as security personnel drag his limp body along the aisle to the exit. Dao has since reached an undisclosed settlement with United.
The airline was also accused of freezing a giant rabbit to death in late April.