US might expand laptop ban to all international flights - Homeland Security Secretary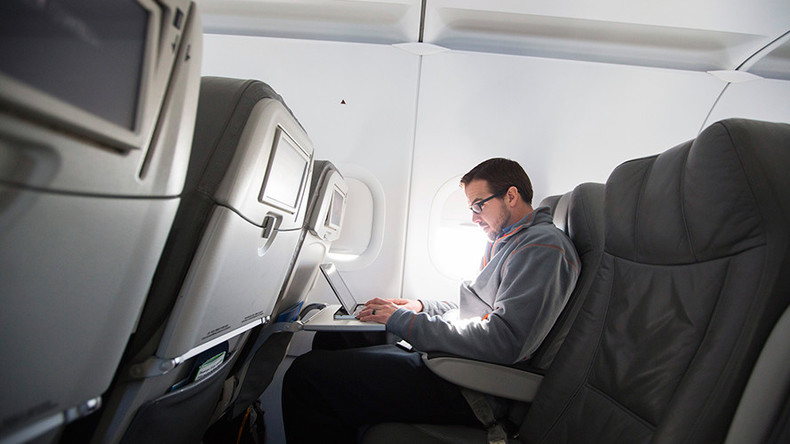 Laptops and other gadgets could soon become a thing of the past on all flights in and out of the US as Homeland Security Secretary hinted that the country could expand their ban on the devices in airplane cabins.
In late March, the US barred passengers traveling from eight middle eastern countries from carrying large electronic devices on board inbound flights over concerns that terrorists had created a new type of airline bomb.
READ MORE: Australia considers laptop ban on some international flights
Earlier this month, officials decided not to extend that ban to flights between the US and EU countries. However, the Secretary of Homeland Security, John Kelly, said he "might" now expand the ban to cover all international flights – meaning anyone traveling in or out of US would have to stow gadgets, including laptops and tablets, in the hold.
Speaking on Fox News' Sunday program, Kelly said there are "numerous threats against aviation." He said terrorists are "obsessed" with "knocking down an airplane in flight, particularly a US carrier if it's full of mostly US folks."
He explained that the move would be part of a broader effort to tighten airline security to combat what he called "a real sophisticated threat." He said no decision has been made as to the time frames of any ban.
Earlier this week, Politico reported that US airlines are preparing themselves for the possible expansion of the ban. "I just know that based on our assessment of what [the US Department of Homeland Security] told us, we're preparing for it to happen," one airline source said.