'Most likely to become terrorist': Texas school teachers award teens with 'funny' certificates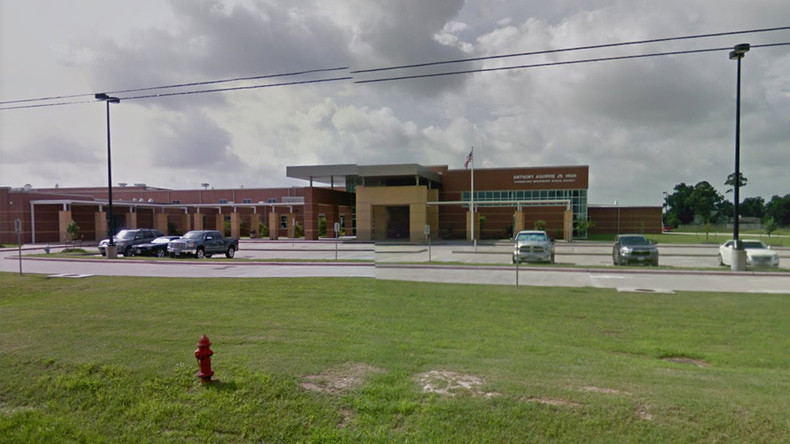 A 13-year-old Salvadoran American student, who has never had a discipline problem, was given a paper at her junior high near Houston, Texas dubbing her "most likely to become a terrorist." The girl now avoids going to school, as she feels "uncomfortable."
Lizeth Villanueva, a seventh-grader at Anthony Aguirre Junior High in Channelview, received the certificate during what her teachers believed was a mock end-of-the-year awards ceremony, local KHOU news reported.
At the presentation, teachers signed and handed certificates to a number of students, accompanied by laughter from the school staff, the girl said.
The teacher who signed her paper "said that some people might get offended, but she doesn't really care about our feelings," Lizeth told KHOU, adding that "they just found it as a joke."
Lizeth told local KPRC-TV that she sees nothing funny about the "terrorist" award herself, noting that she received the certificate a day after the Manchester bombing. "I do not feel comfortable with this... I do not feel comfortable being in the same classroom with [the teacher]," she said.
Other students got certificates proclaiming them "most likely to cry for every little thing" or "most likely to become homeless," the Washington Post reported.
Mark Kramer, a spokesman for the Channelview Independent School District, confirmed to KPRC-TV that the awards ceremony had taken place, saying it had been a "poor attempt to poke fun."
The student's mother, Ena Hernandez, didn't take the joke well either.
"I read it twice. I'm like, 'What is this?!'" Hernandez told KHOU.
"It doesn't look good at all, especially coming from a teacher, a grown-up woman. It doesn't look good because everything that's going on right now," she said.
The school administration said in a statement that it "would like to apologize for the insensitive and offensive fake mock awards that were given to students in a classroom." The responsible teachers have been disciplined "according to district policy" and "the incident is still under investigation," the school administration said, as cited by KHOU.
Lizeth's mother told the media that the principal had also personally apologized during a meeting at the school, while noting that her daughter is in an advanced academic program and has never had a discipline problem.
The teacher in question was reportedly suspended, but the family wants her fired.
You can share this story on social media: