8 guards, 7 inmates hospitalized after CA super-max prison riot required 'lethal force'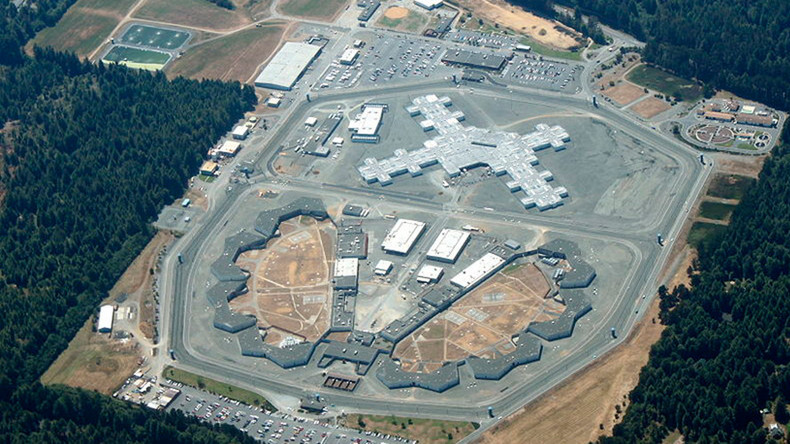 Officers opened fire on a group of inmates after a major riot broke out at a maximum security prison in California. Eight staff members and seven inmates were sent to the hospital with significant injuries.
Read more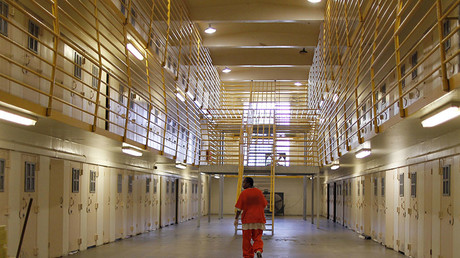 Officials are investigating the incident which resulted in 15 people being sent to hospital after violence broke out at the Pelican Bay State Prison in Crescent City, California Wednesday, according to a press release from the California Department of Corrections and Rehabilitation (CDCR).
The incident began at 10:25am when guards tried to break up a fight between two inmates. The officers used "chemical agents and batons" to subdue the fighting inmates, Vicky Waters, press secretary for the CDCR said.
"As staff continued to try to subdue the two inmates, large groups of inmates from various areas of the yard ran toward the incident," Waters continued. "The officers were overwhelmed as the inmates started attacking them."
In response, officers stationed in armed posts used "lethal force" on the inmates. The officers fired a total of 22 shots, mostly from mini-14 rifles in order to stop the brawl.
Two weapons made by inmates were recovered from the scene. However, the CDCR says, it does not appear it was used during the fracas.
Eight staff members were hospitalized with injuries from the attack. Six were released within hours of the incident, while two remain hospitalized with "significant but not life-threatening" injuries, Waters said. They are expected to be released soon.
Seven inmates were also hospitalized for their injuries. Five were treated for gunshot wounds. The CDCR did not provide any further information of their condition.
Pelican Bay has limited inmate movement throughout the entire prison and rehoused 97 inmates in the Administrative Segregation Unit while the investigation is conducted.
The Office of the Inspector General was notified about the incident and a Deadly Force Investigations Team from the corrections department has been sent to the prison to "conduct the criminal and administrative investigation into the use of deadly force."
The Peer Support Program was also activated to ensure staff members have access to resources to help them cope with the traumatic events.
Pelican Bay State Prison, located 13 miles from the Oregon state line, is California's only super-max state prison. The facility sits on 275 acres and currently houses approximately 2,000 inmates, including many of the state's most serious criminal offenders.