AG Sessions redefines 'sanctuary cities' to comply with courts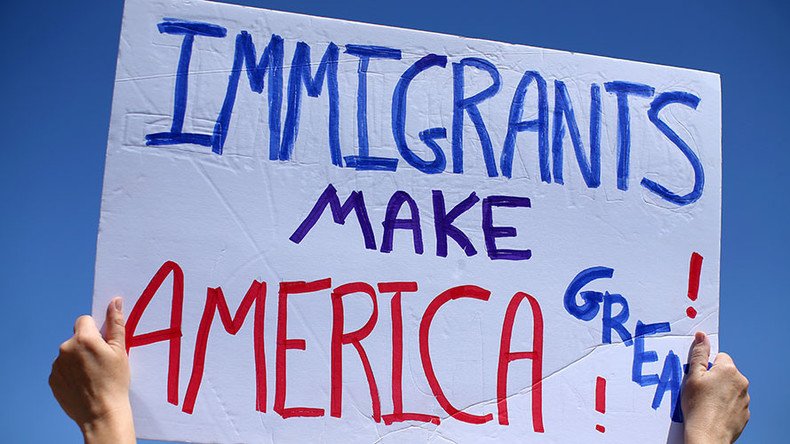 US Attorney General Jeff Sessions has offered a more narrow definition of "sanctuary jurisdiction," in order to circumvent the court rulings declaring one of President Donald Trump's executive orders on immigration unconstitutional.
In a memo released Monday, Sessions offered a more tapered definition of what constitutes a "sanctuary jurisdiction," saying that the term will only refer to "sanctuary cities" and "sanctuary states" which "willfully refuse to comply" with specific federal immigration laws.
AG Sessions memo on withholding $$$ from cities that don't comply w/fed law & tailoring "grants to promote a lawful system of immigration." pic.twitter.com/1wjGumyojP

— Dominic Holden (@dominicholden) May 22, 2017
"Federal law provides a process for foreign citizens to lawfully enter the country. Circumventing that process and crossing our borders unlawfully is a federal crime," Sessions wrote. "It is the role of federal agencies, including the Department of Justice, to enforce our immigration laws, prosecute violations, and secure our borders."
In January, President Donald Trump signed an executive order, which stated that "sanctuary jurisdictions" were "not eligible to receive Federal grants, except as deemed necessary for law enforcement purposes by the Attorney General or the Secretary."
In his memo, Sessions cites 8 US Code 1373, which states that local governments cannot restrict government employees from communicating with federal officers about individuals who may not be in the country illegally.
The memo comes after US District Court Judge William Orrick issued an injunction against key parts of an executive order on immigration in April, barring the government from cutting off grants to local governments that refused to use their own funds to comply with federal detainer requests.
"Federal funding that bears no meaningful relationship to immigration enforcement cannot be threatened merely because a jurisdiction chooses an immigration enforcement strategy of which the President disapproves," Orrick wrote in his decision.
The court ruled that the provisions in the order were unconstitutional under the Tenth Amendment.
In order to make the executive order constitutional, Sessions states that sanctuary jurisdictions will only be blocked from accessing grants from the Department of Justice or the Department of Homeland Security, "and not other sources of federal funding."
The rule will apply to any jurisdictions that currently receive grants as well as to any future grants from the Justice Department or the Department of Homeland Security, according to the memo. Sessions also said that any jurisdictions that are currently in violation will receive notice of their obligation to comply.
At the end of his memo, Sessions hinted that while he is narrowing the definition of "sanctuary jurisdictions," he will continue to "point out ways that state and local jurisdictions are undermining our lawful system of immigration or to take enforcement action where state or local practices violate federal laws, regulations, or grant conditions."
He stated that he will take this into consideration when deciding which grants his department will prioritize in the future and "may seek to tailor grants to promote a lawful system of immigration."
You can share this story on social media: