Teen accepts plea deal for killing abusive father, gets reduced sentence
Published time: 23 May, 2017 02:21
Edited time: 23 May, 2017 10:49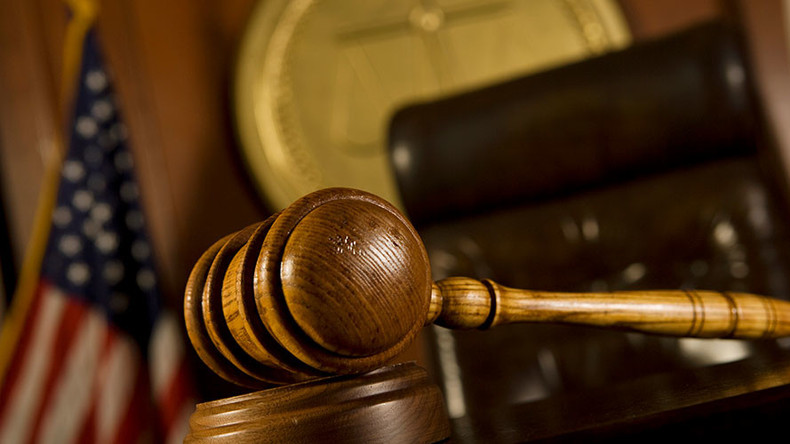 An Ohio teenager has pleaded guilty to a manslaughter charge for the killing of her allegedly abusive father. She was given a sentence of a year and a day in juvenile jail, but may be released in eight months to relatives who consider her a "hero."
Bresha Meadows, 15, entered a plea of "true" to a reduced charge of involuntary manslaughter on Monday. She was charged with fatally shooting her father, Jonathan Meadows, 41, in the head while he slept in the family home last July.
A plea of true in juvenile court is similar to a guilty plea in adult court.
Meadows' attorneys argued that she was acting in self-defense to protect her family.
"This is a good child," said Ian Friedman, Meadows' attorney, according to the Huffington Post. "She grew up in an environment where every adult failed her. This did not have to happen."
Meadows was arrested last July when her mother, Brandi, called the police after the shooting took place.
Two months before the fatal shooting, Meadows ran away from home, telling relatives that her father was routinely beating her mother and had a gun which he used to threaten to "kill the whole family," according to Democracy Now.
In August, Brandi told WGHP that her daughter acted to protect her and the rest of the family.
"I am so sorry she had to go through this," Brandi said. "She is my hero. She helped me; she helped all of us so we could have a better life."
Lena Cooper, Jonathan's sister, denies that her brother was abusive, but says she still wants her niece to "get help."
"If keeping the case in Juvenile Court is what's necessary to get her help, then that's fine with me," Cooper told the Plain Dealer. "I don't want her to get a life sentence. She just needs help."
After weeks of talks with prosecutors, Trumbull County Family Court Judge Pamela Rintala accepted a plea agreement that reduced the charge from aggravated murder to involuntary manslaughter at a hearing on Monday.
As a part of the plea deal, Meadows was sentenced to one year and a day in the juvenile facility where she has been staying, as well as an additional six months at a private mental health facility. If the doctors and the court agree, Meadows could be released to her family on probation for another two years.
Since Meadows has already served more than nine months of her sentence so far, she will only stay in the juvenile detention facility until July 29, a year and a day after she was initially arrested. She will then be transferred to a private mental-health facility for another six months of treatment.
Her record will be sealed and expunged when she turns 21.
In order to pay for her treatment, Meadows' family has raised more than $109,000 through a crowdfunding campaign on GoFundMe over the past nine months.
"[Bresha] is going to have a fresh start on her life [after spending] her entire life watching and being subjected to abuse," Friedman told People Magazine. "We're all very pleased that she's going to get the gift of a second chance, like all of us deserve to do."
On Monday, an outpouring of support for Meadows as many rallied around her under the hashtag #FreeBertha.
The plea deal guarantees that #BreshaMeadows admit guilt even though self-defense is not a crime. She defended her life & is being punished.

— c l a u d i a ✂️ (@ClaudiaStellar) May 9, 2017
This girl has done nothing but protect her mother and herself from an abusive man. Free Bresha Now! #FreeBresha

— Destiny Nesbitt 🎉 (@i_destiny) May 22, 2017