Teen facing murder charges for killing father is a 'hero' to her family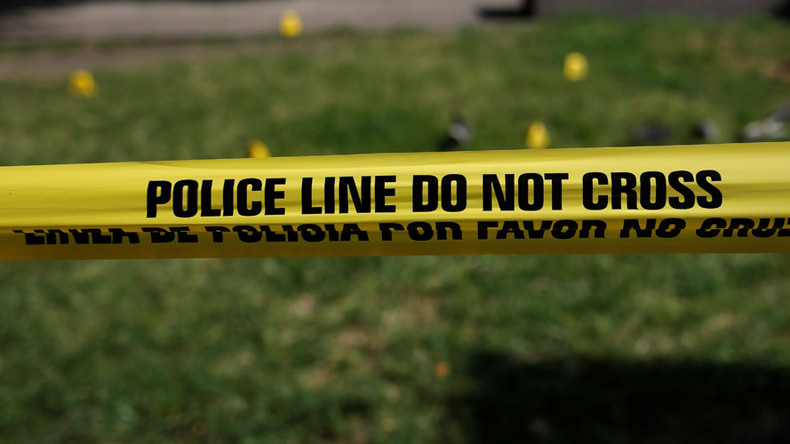 Bresha Meadows is facing aggravated murder charges for allegedly shooting her father with his gun. However, her mother claims that the 14-year-old's actions saved the rest of the family from further domestic abuse.
Brandi Meadows gave a tearful interview to local Fox affiliate WGHP about her daughter's arrest for the murder of her husband. However, none of her tears were for the husband, Jonathan Meadows, who she claims would drunkenly threaten them with the gun that Bresha allegedly used to kill him.
"She is my hero; I wasn't strong enough to get out and she helped me," Meadows told the local station.
Bresha, 14, had attempted other means of help in the past. In May, she fled from the house to stay with her aunt, Martina Latessa, a Cleveland police officer.
"She was begging me for help," Latessa told WGHP.
To Latessa's credit, she attempted to provide above-board assistance to Bresha, by taking her to the Warren police and contacting the Trumbull County Department of Job and Family Services.
However, Latessa said that the Warren police told her there was nothing they could do to help her. They went so far as to take Bresha to the hospital, "because of how she felt about herself."
However, any aid they provided was too little for Bresha.
"She was very, very scared for her mother's life, her life and sisters' life," Latessa said.
In addition, the only documents found by the courts regarding the Meadows' troubles was an order of protection filed by Brandi Meadows against Jonathan. The motion was filed and later dropped in 2011.
READ MORE: Domestic violence misdemeanor convictions are grounds to lose gun ownership rights - SCOTUS
Ian Friedman, Bresha's attorney, told WGHP that the father would frequently menace the family with his gun.
"Using the gun around the house to intimidate, everyone's terrified," Friedman said, "'Dad's drinking, Dad's drunk, Dad has a gun. Imagine seeing the beatings, the constant beatings… it was constant terror."
Latessa also attested to the isolation the family experienced. She was not allowed to visit the family.
"From day one she was born into a nightmare," Latessa said.
Meanwhile, the investigation continues.
Prosecutor Stanley Elkins told WGHP that his office is looking for any addition information, saying, "We want to get at the truth and see that justice is served."
"Anybody who has any information or reports should contact Warren police," he added.
Prosecution has yet to file motions to have Meadows tried as an adult for aggravated murder, where she would face life in prison without parole. Should she be found guilty as a juvenile, she will remain in a detention center until she turns 21.
While family members seem to support Bresha, the neighbors were surprised. One neighbor, Megan McCarty, said her children often played with Bresha.
"I have children and their children would play outside every day and that's about the only thing, there was never anything that I would consider unusual," she told WFMJ.
"You just don't know what's going on behind those doors," she said.