Flynn pleads 5th as Stone, Manafort send documents to Senate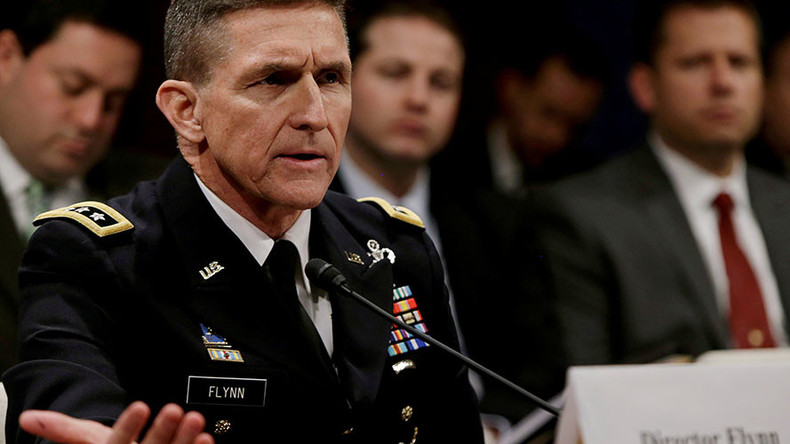 President Donald Trump's former national security adviser has invoked the Fifth Amendment in response to a Senate request for documents in relation to its Russia probe, with his lawyer saying the request amounted to a fishing expedition.
Responding to the subpoena issued by the Senate Select Committee on Intelligence, Robert Kelner, General Michael Flynn's attorney, cited the"escalating public frenzy against him," the appointment of a special counsel in the probe of alleged Russian meddling in the 2016 US presidential election, and the sheer scope of the committee's request.
Led by Senators Richard Burr (R-North Carolina) and Mark Warner (D-Virginia), the committee had demanded Flynn produce detailed information about any meetings he may have had with "any Russian official or representative of Russian business interests." They are also seeking details on communications the Trump campaign may have had "in any way related to Russia," between June 16, 2015 – the day Donald Trump announced he was running for president – and January 20, 2017, when Trump was inaugurated.
The Fifth Amendment to the US Constitution says that no person "shall be compelled in any criminal case to be a witness against himself," something the committee's request would effectively make Flynn do, Kelner wrote.
"The subpoena seeks to compel General Flynn to offer testimony through the act of producing documents that may or may not exist," argued Kelner of Covington & Burling. He added that it's at odds with several established legal precedents against self-incrimination.
Remember when Loretta Lynch and Eric Holder plead the fifth? It was OK when they did it. Why is it a problem when Michael Flynn does it?

— Steve Hirsch (@Stevenwhirsch99) May 22, 2017
Two of Trump's former associates, Roger Stone and campaign manager Paul Manafort, submitted documents requested by the committee on Monday, NBC News reported citing congressional sources.
Flynn resigned as Trump's national security adviser on February 13, after reportedly "misleading" Vice President Mike Pence about the content of his conversations with Russian ambassador to the US Sergey Kislyak.
Sally Yates, who was acting Attorney General at the time, told the committee earlier this month that she had warned the White House about discrepancies in Flynn's accounts, but denied that she had leaked the information to the Washington Post or anyone in the media. Days after that meeting, Yates was fired for refusing to enforce Trump's executive order imposing a travel ban on several Muslim-majority countries.
You can share this story on social media: