Senate Intel Committee subpoenas Michael Flynn for docs relating to Russia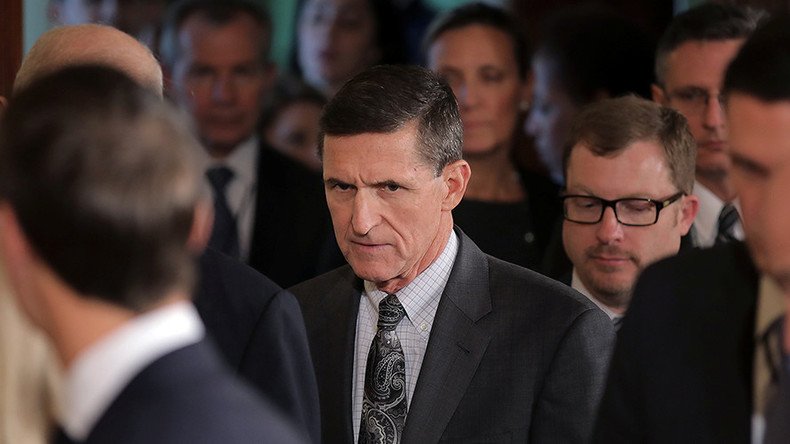 The Senate Select Intelligence Committee has subpoenaed President Donald Trump's former national security advisor, Michael Flynn, sending a clear message that the investigation into alleged Russian interference in the 2016 election is moving forward.
In a joint statement Wednesday evening, Senator Richard Burr (R-North Carolina), the committee chairman, and Senator Mark Warner (D-Virginia), the vice-chair, stated that the Senate Select Committee on Intelligence has issued a subpoena for Flynn.
The subpoena requests documents that might be relevant to the investigation into Russia's alleged meddling in the US elections in 2016.
READ MORE: Trump team did no additional vetting of Flynn beyond Obama security clearance
The senators claim they requested the documents on April 28, but they say Flynn "declined, through counsel, to cooperate with the committee's request."
Committee member Senator James Lankford (R-Oklahoma) told Fox News that the panel has subpoenaed "a large number of documents."
Lankford also told CNN that Flynn was given until May 9 to voluntarily turn over the documents, but "his counsel advised him not to."
"We told him that's not an option. We made a request for documents and he didn't turn them over voluntarily so, we're going to subpoena them and get them with a subpoena," Lankford said. "We expect the documents to be there and we expect to meet with him."
In March, Flynn's lawyer, Robert Kelner, requested "assurances against unfair prosecution" in exchange for Flynn giving testimony to the panel.
The Trump administration asked for Flynn's resignation in February after the White House said he misled Vice President Mike Pence about a communication with Russia's US ambassador Sergey Kislyak.
Federal prosecutors with the FBI have also issued grand jury subpoenas to Flynn, according to a report from CNN. The report says that the US Attorney's Office in Alexandria, Virginia, sent subpoenas to Flynn's business associates.
In March, Flynn's lobbying firm registered as a foreign agent declaring they were paid at least $530,000 for lobbying work that may have benefited the Turkish government.
You can share this story on social media: