'Never thought she was a great candidate': Joe Biden blasts Clinton
Published time: 19 May, 2017 20:19
Edited time: 20 May, 2017 13:00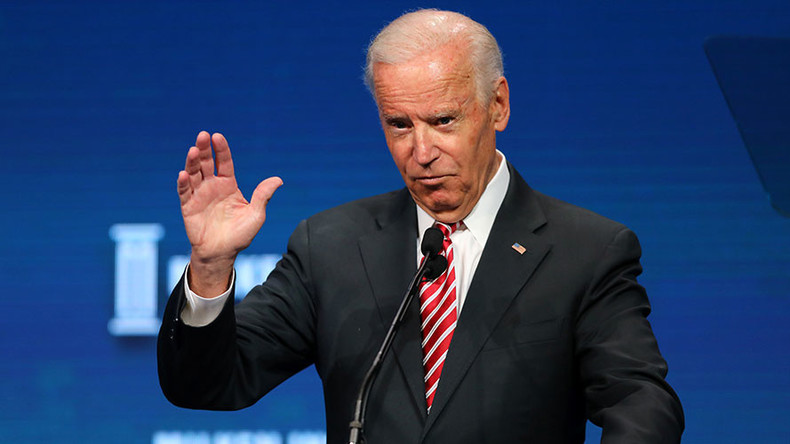 Former vice president Joe Biden took a swipe at Hillary Clinton while giving a speech at a hedge fund conference in Las Vegas.
"I never thought she was a great candidate," Biden reportedly said Thursday."I thought I was a great candidate."
Biden was expected to run for the Democratic presidential nomination, but in October 2015 said he would not run following the death of his son Beau that May.
"Hillary would have been a really good president," he reportedly added.
Biden endorsed Clinton after she won the Democratic primary, and canvassed for her in the run up to the election, but the former vice president has alluded to Clinton's weakness as a candidate before.
Biden's words sparked suggestions he could run in 2020. Asked by the interviewer, Biden replied, "I may very well do it."
"Could I? Yes. Would I? Probably not," he added. "At this point, no one in my family or I have made the judgment to run."
Biden complimented his friend Barack Obama, saying in eight years in office he never had "a single scandal… not one."
CNN reports that while Biden received a $200,000 speaking fee for appearing at the event, he pledged to give the money to charity.