'False and defamatory': Russian tycoon sues AP for libel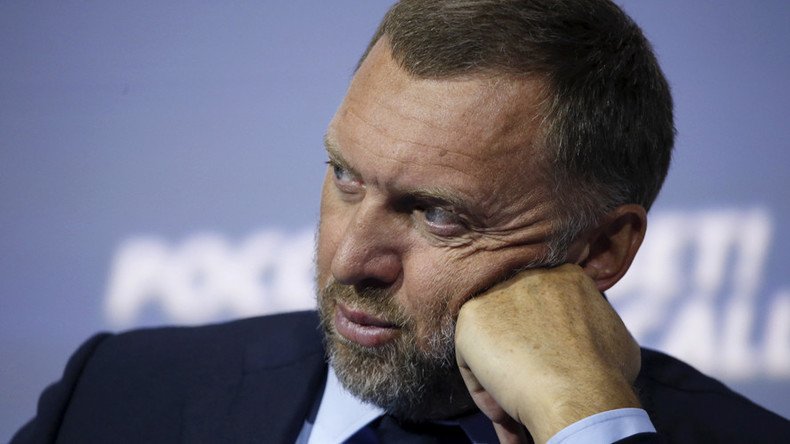 Lawyers for Oleg Deripaska have sued the Associated Press, claiming that an AP story published in March defamed the Russian aluminum tycoon by falsely tying him to US President Donald Trump and alleged efforts to undermine democracy in Ukraine.
The complaint was filed in the US District Court in Washington, DC on Monday. According to Deripaska's lawyers, the AP story falsely implied that the Russian businessman had been paying lobbyist Paul Manafort – who went on to serve as Trump's campaign manager – between March and August of 2016 for work meant to advance the goals of the Russian government and President Vladimir Putin, personally.
The AP article is structured to "imply falsely" that Deripaska's commercial dealings with Manafort from 2005 to 2009 were somehow related to the Trump campaign in 2016, the lawsuit says. Nor were there any grounds for the AP to report that Deripaska had paid Manafort for "the undermining of democratic movements" in Ukraine.
The chief executive of RUSAL put AP on notice in March, when he posted a statement in the Wall Street Journal demanding a retraction of what he called the news agency's "malicious assertion and lie," while threatening to take legal action. Deripaska also said he was ready to testify before the US Congress to clear his name.
"I want to resolutely deny this malicious assertion and lie," he wrote. "I have never made any commitments or contacts with the obligation or purpose to covertly promote or advance 'Putin's government' interests anywhere in the world."
"I demand that any and all further dissemination of these allegations by the AP or any other media outlet must cease immediately. I am ready to take part in any hearings conducted by the US Congress on this subject in order to defend my reputation and name," Deripaska added.
Manafort said he has always publicly acknowledged working for Deripaska's company as a lobbyist, insisting that the AP's story is inaccurate.
"I did not work for the Russian government," he said, according to Politico. "Once again, smear and innuendo are being used to paint a false picture."
The news agency refused to retract the story in March, and has announced it plans to fight the lawsuit.
"The Associated Press stands by its story," AP General Counsel Karen Kaiser said early on Tuesday. "We will defend the lawsuit vigorously."
You can share this story on social media: