Georgia death row inmate to face lethal injection despite asking for firing squad
Published time: 16 May, 2017 12:35
Edited time: 18 May, 2017 05:52
A Georgia death row inmate has been denied stay of execution and clemency requests, after he argued that a firing squad would be more humane than a lethal injection. The man is scheduled to be put to death later on Tuesday.
J.W. "Boy" Ledford Jr., 45, is on death row in the state of Georgia for murdering the doctor who delivered him as a baby. His stay of execution request was denied by a federal appeals court on Monday.
In court papers filed by Ledford's lawyers, the attorneys argued that the lethal drug used by Georgia, pentobarbital, would not work as intended because Ledford has been taking a prescription drug to treat nerve pain for years. They said it could even cause torture for the inmate.
"Accordingly, there is a substantial risk that Mr. Ledford will be aware and in agony as the pentobarbital attacks his respiratory system, depriving his brain, heart, and lungs of oxygen as he drowns in his own saliva," they wrote in court papers, according to NBC News.
State attorneys called the defense's claim "manipulative," and an expert employed by the state said the amount of pentobarbital in the injection is "more than sufficient" to cause Ledford's death without pain, regardless of his past prescription drug use.
Prisoners challenging an execution method are required to offer an alternative way to die. Ledford suggested a firing squad, even though the state does not use such a method.
The federal appeals court's rejection of Ledford's stay of execution request came just hours after a state parole board rejected his bid for clemency.
In that filing, Ledford cited a bad childhood in an abusive home, along with early exposure to drugs and alcohol. He also stressed his allegedly low IQ, and the remorse he feels for the crime he committed.
READ MORE: Ohio governor delays 9 executions amid US court battle
"He does not try to hide away from the harm he caused and is open with anyone he knows about the pain and about his sadness for the family," his attorneys wrote.
"His son says that when he finally asked his father if he did what they said, his father looked him straight in the eye and said, 'yes,' and that he was sorry and when you take a man's life you can never give it back."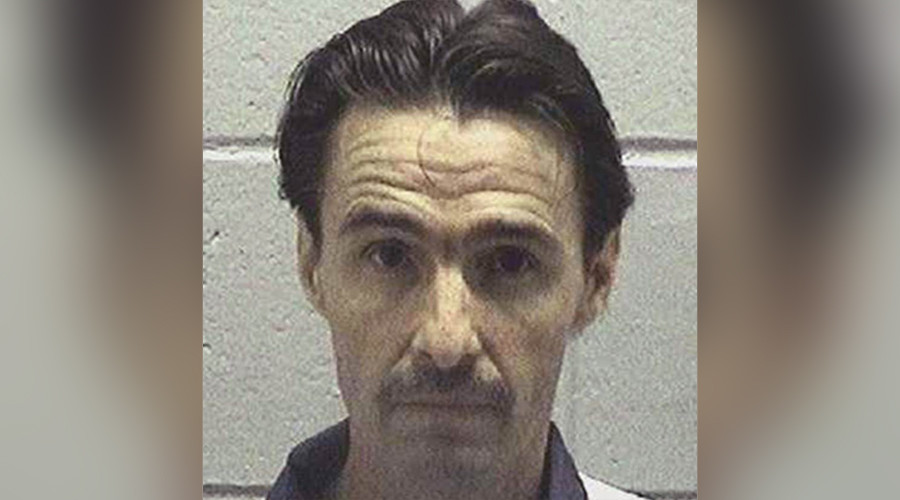 Ledford killed Dr. Harry Johnston, the man who delivered him into the world, in 1992. The murder, which involved the victim being stabbed repeatedly and nearly decapitated, took place after the physician – also Ledford's neighbor – had given Ledford a ride. After killing Johnston, Ledford went to the doctor's home and tied up and robbed his wife.
The 45-year-old is scheduled to be put to death at 7pm local time on Tuesday. His execution will be the first this year in Georgia, which killed nine inmates in 2016 – more than any other state.
Lethal injections continue to be a topic of debate in the US, particularly after several botched executions occurred using the drug midazolam.
In December, officials in Arizona agreed to stop using midazolam, citing a 2014 execution which took nearly two hours to complete. Witnesses described the inmate gasping more than 600 times during the procedure, which should have taken about 15 minutes.
Similar botched executions using midazolam have been reported in Ohio, Oklahoma, and Alabama. Pentobarbital, the drug which will be used to execute Ledford, is considered more reliable.
Jerry Givens, a former executioner in the state of Virginia, told RT that "we can do without" capital punishment, saying authorities need to work on how to stop horrible crimes from happening in the first place.
"To take a life of another person for killing another person, it don't add up," Givens said.