Ohio governor delays 9 executions amid US court battle
Published time: 2 May, 2017 03:41
Edited time: 2 May, 2017 10:45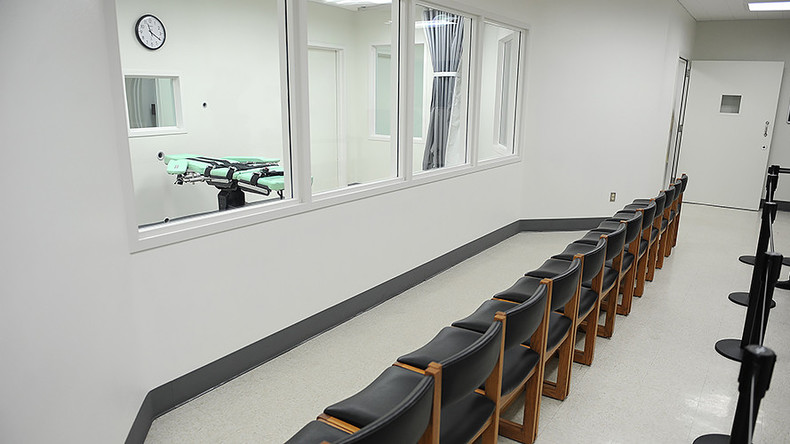 Ohio Governor John Kasich (R) has postponed nine executions while the state appeals a decision from a US Appeals Court which has agreed with a lower court's determination that the state's lethal injection process is unconstitutional.
In a Monday press release, Governor Kasich's office announced all executions in the state have been rescheduled while the state tries to overturn an injunction initially set at the US District Court level.
Last week, at the state's request for a rehearing, a three-judge panel of the Sixth Circuit Court of Appeals agreed to vacate its April 3 decision to uphold US District Court Magistrate Judge Michael Merz's stay on the use of the sedative midazolam as part of the state's lethal injection protocol.
The 6th Circuit has scheduled an oral argument for the case on June 14.
District Court Judge Merz had ruled in January that the use of midazolam "creates a substantial risk of serious harm" and thus violates the cruel and unusual punishment clause of the Eighth Amendment of the US Constitution.
Kasich's announcement delays the execution of convicted child killer Ronald Phillips, who was sentenced to death in 1993 for the rape and murder of his girlfriend's three-year-old daughter.
His execution, which was originally scheduled for next Wednesday, has already been postponed seven times and is now scheduled for July 26, 2017. Executions for eight other death row inmates have also been rescheduled, but those run through November 2018.
In February, Kasich delayed eight executions in order to give the 6th Circuit time to hear similar arguments.
The last time Ohio carried out an execution was 2014, when the state killed convicted murderer Dennis McGuire. His execution, which was carried out with midazolam, was reported to last 26 minutes, according to an eyewitness, Lawrence Hummer, who wrote about his experience in the Guardian.
"There is no question in my mind that Dennis McGuire suffered greatly over many minutes. I'd been told that a 'normal' execution lasted five minutes – this experimental two-drug concoction had taken 26 minutes," Hummer wrote, adding, "I consider that inhumane."
Attorneys for the death row inmates argue that midazolam does not render condemned inmates fully unconscious, leading to an unconstitutionally high risk of harm.
The state argues that the upcoming executions will use 10 times the dose that was used on McGuire, which they claim should be more than enough to ensure the death row inmates do not feel any pain.
Last week, Arkansas carried out the execution of convicted killer Kenneth Williams, using midazolam. The state argued that the "drugs worked as intended and planned," according to court documents obtained by the Associated Press.
However, Dr. Joel Zivot, an associate professor of anesthesiology and surgery at Emory University, said William's violent movements during the execution were concerning.
"It was either a seizure that was predictable based upon Mr. Williams' co-existing medical conditions or partial paralysis in an execution where the protocol itself was not followed," Zivot said, according to the Associated Press. "Or, more to the point, even if the protocol was followed, the protocol was fundamentally flawed."