Virginia mayor targeted by anti-Semitic tweets after criticizing white supremacist march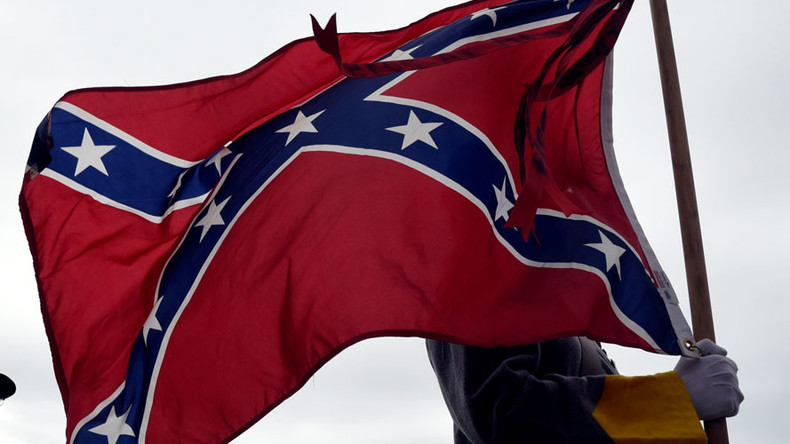 The mayor of Charlottesville, Virginia became the target of anti-Semitic tweets after nationalists clashed with a counter-protest. City lawmakers have voted to remove Confederate statues in the city.
"This event involving torches at night in Lee Park was either profoundly ignorant or was designed to instill fear in our minority populations in a way that hearkens back to the days of the KKK," wrote Charlottesville Mayor Michael Signer.
"Either way, as mayor of this City, I want everyone to know this: we reject this intimidation. We are a Welcoming City, but such intolerance is not welcome here."
The Mayor's statement was in response to a march by over 100 protesters wielding blazing torches, led by white nationalist Richard Spencer at Robert E. Lee Park on Saturday. The park has a statue in tribute to the Confederate general, showing him sitting astride a horse.
The unauthorized march lasted about 10 minutes before police arrived. The mayor's criticism prompted a slew of anti-Semitic statements.
"I smell Jew," posted an anonymous Twitter user with the handle "Great Patriot Trump."
"So how Jewish are you, and why can't you be honest with the public about it?" tweeted another troll with the handle "RightWing Love Squad," including a picture of Spencer.
Hundreds of people rallied on Sunday for a counter-protest to "take back Lee Park" and "outshine their torches with our love." A white sheet was draped on the Robert E. Lee statue which had a message reading "Black Lives Matter F*** White Supremacy," in black and red lettering.
"We will not let you come in and take over, and have your way," Don Gathers told the crowd Sunday night, according to Charlottesville Daily Progress.
"I don't care who's in the White House, I don't care who's in Congress ... We are going to take control of this city and we are going to do it the proper way, the legal way. It might take six months to take care of this situation, but we're not going to give up the fight, " he said.
A fight broke out between Spencer's group and counter-protesters, drawing police to the scene, and the crowd quickly dispersed, according to the Charlottesville Daily Progress.
Right-wing blogger Jason Kessler and two other people were arrested at the counter-protest at Lee Park, according to Charlottesville police spokesman Lt. Steve Upman.
One was arrested "for assaulting a police officer," the other for assaulting Kessler "by spitting on him." Kessler, who was among the torch-bearing group led by Spencer on Saturday, was "arrested for disorderly conduct."
Charlottesville lawmakers are in discussion to remove the city's Confederate symbols. In April, the city council voted to sell the statue of Lee.
On May 2 a judge issued an injunction that stops the city from selling the statue within the next six months, as litigation proceeds.
The city's decision has drawn considerable consternation from Southern heritage groups, Republican gubernatorial candidate Corey Stewart and a number of others in Virginia and elsewhere.
The toppling of Confederate monuments is part of a trend that gained momentum after a mass shooting at a historic black church in Charleston, South Carolina, in 2015, when avowed white supremacist Dylann Roof murdered nine African Americans at a Bible-study session.
In the aftermath of the massacre, calls came from both Republicans and Democrats in South Carolina to take down a Confederate battle flag that flew on statehouse grounds in Charleston.
In New Orleans, workers wearing bullet proof vests, helmets and face masks have been removing Confederate statues over the past three months after the city council voted to remove four of the monuments. The removals have prompted several rounds of protests, leading to several arrests.