Texas university cancels GOP senator's speech after 800+ students sign petition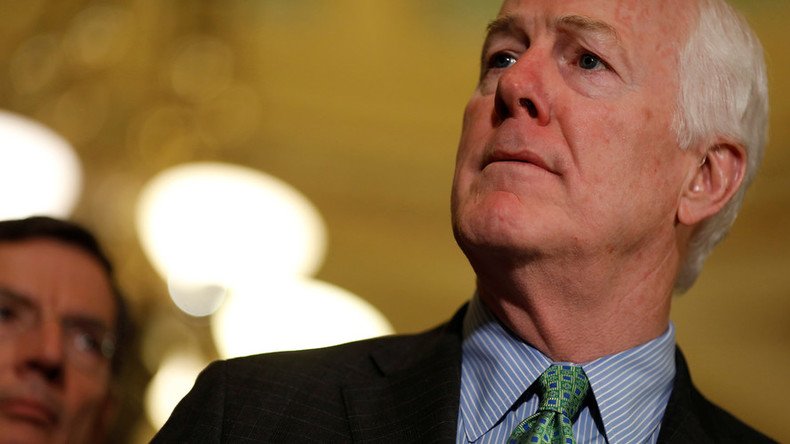 Security concerns caused Texas Southern University in Houston to cancel a scheduled commencement address by Senator John Cornyn, the second-ranking Republican in the Senate. The move comes amid a growing debate about free speech on college campuses.
"Every consideration is made to ensure that our students' graduation day is a celebratory occasion and one they will remember positively for years to come. We asked Senator Cornyn to instead visit with our students again at a future date in order to keep the focus on graduates and their families," said the university's Facebook page.
Over 850 students signed the petition at the historically black university protesting the commencement address by Texas Senator Cornyn. They also urged graduating students and their families to "express their discontent" if he did speak.
"This is our graduation. We have the right to decide if we want to refuse to sit and listen to the words of a politician who chooses to use his political power in ways that continually harm marginalized and oppressed people," said the petition on the Change.org site.
The action was sponsored by Rebecca Trevino, 26, a 2017 graduate in social work from San Antonio who told the Houston Chronicle she had no desire to censor Cornyn but rather to represent the values of the school.
"What I want people to realize is that this is our commencement," Trevino said. "This is something we've worked hard for and we want someone who represents us and our values."
Among the complaints against Cornyn was that he had voted for Jeff Sessions as Attorney General, approved Besty DeVos as Secretary of Education, and supports the idea of needing a photo ID to vote in federal elections.
Cornyn aides said the decision to cancel his appearance was the school's, not his.

"Sen. Cornyn was honored to be invited to address TSU's graduates, but he respects the administration's decision and looks forward to continuing to engage with the University in the future," said a Cornyn spokesman.
The petition comes shortly after DeVos was booed at a commencement address this week at Bethune-Cookman University, a black college in Daytona Beach, Florida.
The actions come amid a growing national debate about free speech on college campuses, following increasingly frequent student protests and several high-profile cancellations, mostly directed at conservative speakers.
Students protested at the University of California at Berkeley before administrators pulled the plug on a speech by conservative commentator Ann Coulter, and a previous cancellation of a speech at the same campus by right-wing provocateur Milo Yiannopoulos has spurred the protests.
Texas Southern, founded in 1927 as the Houston Colored Junior College, is considered one of the nation's leading historically black colleges, with nearly 10,000 students. About three-fourths of the students are African American, with the rest a mix of other races, including Hispanics, whites and international students.
Cornyn's invitation to commencement was reportedly extended in part because of his help in securing federal funding for historically black colleges, according to the Houston Chronicle.
US Representative Sheila Jackson Lee (D, Texas) and the singer Al Green will deliver the commencement address.
You can share this story on social media: