Cream de la crime: Vermonter accused of maple syrup caper via cheese company
Published time: 12 May, 2017 20:16
Edited time: 13 May, 2017 11:46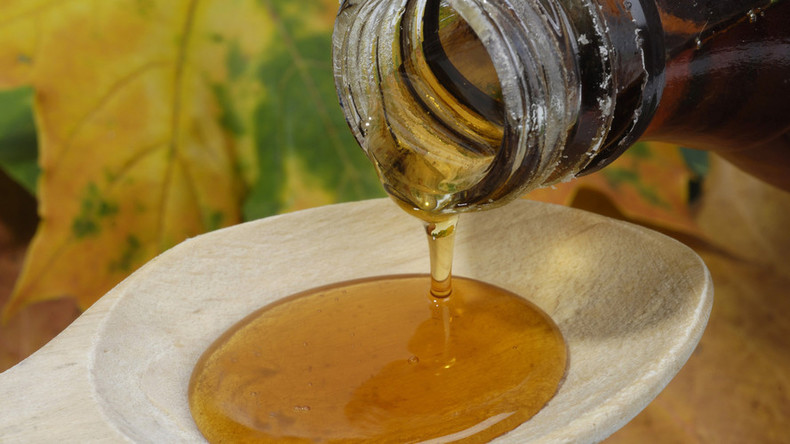 The FBI is investigating a Vermonter for allegedly using his employer, Cabot Creamery, to buy parts for maple syrup manufacturing machines that he assembled and sold for around $20,000 each.
Randall Swartz, a former maintenance manager at Cabot, was fired in February for unspecified reasons, the Burlington Free Press reported. Since then, Swartz has become the target of an FBI investigation. According to a search warrant, he he bilked the company to further his side business, Kingdom RO, where he made reverse osmosis machines.
Investigators searched Swartz's home in March, though no criminal complaint or indictment has been filed in federal court, the Free Press reported.
According to an FBI affidavit, Cabot employees had flagged Swartz's activities early this year. They also said he may have called on Cabot employees to help his own company while they were at work for Cabot. One Cabot employee said Swartz had been running the scheme since 2010.
A company-owned cellphone used by Swartz was searched, according to the affidavit. It contained photos of reverse osmosis machines in Swartz's possession.
Swartz built at least eight reverse osmosis machines with parts diverted from Cabot and sold to maple syrup farmers for about $20,000 each, the affidavit said.
Doug DiMento, a spokesperson for Agri-Mark Cooperative, the parent company of Cabot, said Agri-Mark Cooperative "uncovered information which we thought should be shared with Vermont State Police, which we did," adding that the company had "heard very little" from investigators since then.
DiMento would not divulge details of the investigation, nor would the FBI or the US Attorney's Office for the District of Vermont, the Free Press said.
Swartz worked for Cabot for about 20 years, according to his LinkedIn page.