Just not possible for my team to be accurate in press briefings – US president
Published time: 12 May, 2017 13:05
Edited time: 13 May, 2017 11:16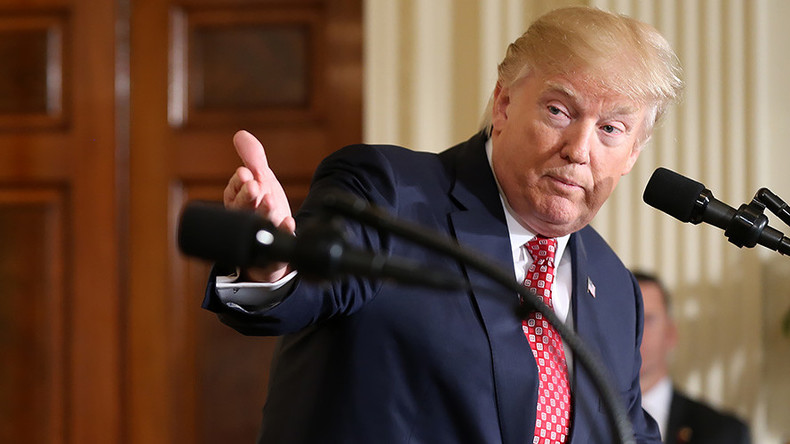 US President Donald Trump has suggested cancelling future press briefings in favor of written statements from his administration because of media complaints about lack of "accuracy" of his "surrogates."
READ MORE: 'Comey better hope there are no tapes of our conversations' before leaking to press – Trump
In a series of tweets taking aim at the media early Friday, Trump explained that it's not possible for his "surrogates" to be perfectly accurate because he is "a very active President with lots of things happening."
"Maybe the best thing to do would be to cancel all future "press briefings" and hand out written responses for the sake of accuracy?" he suggested.
Trump also reaffirmed the position that allegations that his campaign colluded with Russia during the 2016 election were fabricated by the Democrats as "an excuse for losing the election."
The tweets come amid a series of media reports that the administration has offered conflicting accounts for the firing of FBI Director James Comey.
READ MORE: Trump fires FBI Director James Comey
The president also issued a warning to Comey in case the former FBI chief is contemplating leaking any information about their encounters.