Cop sues police after he was fired for refusing to shoot suicidal black man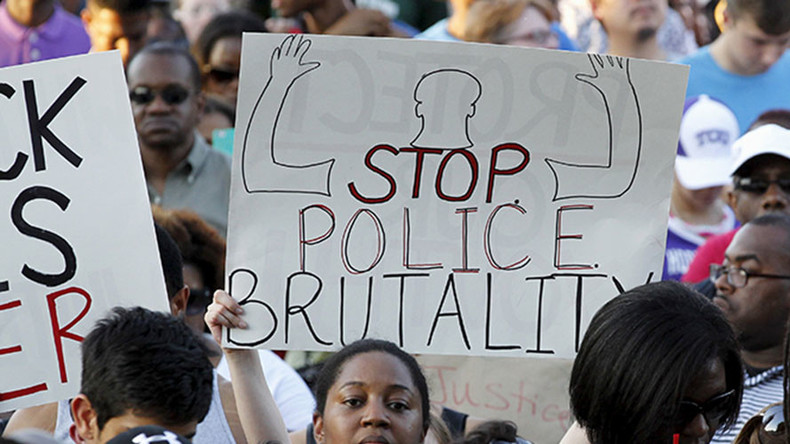 A former police officer is suing the City of Weirton Police Department in West Virginia for firing him after he refused to shoot at a distressed black man. Stephen Mader says he was dismissed to protect the officer who shot the man in the head.
According to the lawsuit filed Wednesday, Mader was fired from his position in a "flawed effort to buttress the other officer's use of deadly force."
Mader responded to a 911 call of a man threatening to kill himself last May. He arrived to find a distraught black man, Ronald Williams, 23, with his hands behind his back. When Mader ordered him to show his hands, he saw he had a gun and told him to drop the weapon.
Williams told Mader he couldn't drop the gun, and said, "Just shoot me," leading Mader to believe he was attempting "suicide by cop."
"Williams was pleading for me to shoot him. He didn't appear angry or aggressive," Mader said.
"He seemed depressed. As a marine vet that served in Afghanistan and as an active member of the National Guard, all my training told me he was not a threat to others or me. Because of that I attempted to deescalate the situation."
Mader kept asking Williams to put his weapon down but Williams kept asking him to shoot him.
When two other Weirton officers arrived at the scene, Williams raised his unloaded gun. Officer Ryan Kuzma fatally shot him in the head.
Mader was initially placed on administrative leave and was later fired for "failure to meet probationary standards of an officer" and "apparent difficulties in critical incident reasoning."
According to the lawsuit, Mader was sacked in a "flawed effort to buttress the other officer's use of deadly force."
The suit also accuses the City of Weirton of engaging in a "pattern of retaliation" to destroy his reputation.
According to the suit, the woman who made the 911 call made a second one to warn police that Williams had since picked up the gun and that it was unloaded.
Mader's layer Timothy P. O'Brien accused the City of Weirton of punishing Mader for his restraint. "Such restraint should be praised not penalized. To tell a police officer—when in doubt— either shoot to kill, or get fired, is a choice that no police officer should ever have to make and is a message that is wrong and should never be sent," he said.
The Weirton Police Department's Use of Force Policy prohibits a Weirton police officer from using deadly force except "in defense of himself/herself or others from an objectively reasonable belief of an immediate threat of death of serious bodily injury," the lawsuit reads.
You can share this story on social media: