Virginia 13yo charged after explosives discovered in school locker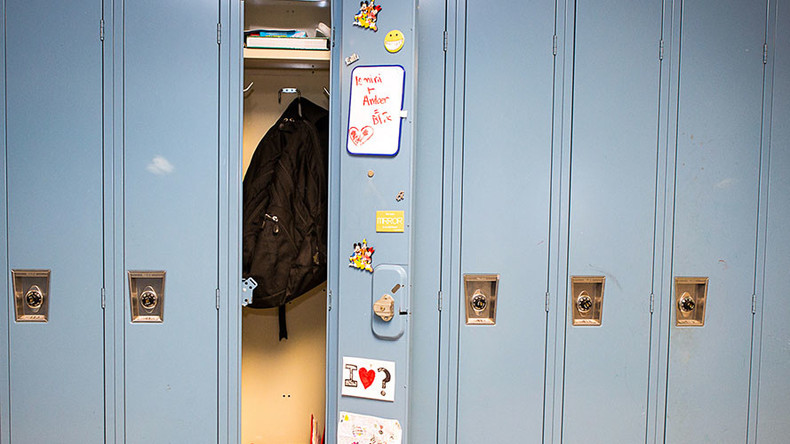 A boy in Virginia was arrested and faces two felony charges after explosive devices were found in his school locker. School administrators received a report of suspicious material in a locker, prompting fire investigators to look into the matter.
"A student was running his mouth to another student" the day before he was arrested, one parent told WTKR.
The teenager was charged with two counts of manufacturing and possessing chemical explosive devices, according to the fire department.
"Investigators have found no evidence thus far that leads them to believe the juvenile had any malicious intent for the explosives or had any intention of harming anyone or using the devices at the school," the fire department said in a statement.
The student was taken into custody Friday afternoon and was held in juvenile detention over the weekend, said the Virginia Beach Fire Department, according to WAVY.
The boy appeared before a Juvenile and Domestic Relations District Court judge on Monday and was ordered to remain in custody, according to AP.
A trial has been set for June 5.
The student is also facing disciplinary action from Virginia Beach City Public Schools.
The potential punishment is up to and including a recommendation for long-term suspension or expulsion, a spokesperson said.
Students told WTKR they know the 13-year-old boy who was arrested. Off camera, they described him as a "really, really smart" honors student. Other students said the boy is curious and always building things.
"That is crazy!" parent Christine Mills told WTKR, while picking up her 6th-grade child from school on Tuesday. "We moved from the Washington, DC area because we thought this was safer down here."
The Landstown Middle School principal notified parents through an Alert Now phone call on Friday, once the investigation was wrapping up.
"In that message, the principal encouraged parents to remind their children of the importance of sharing information with school officials when they become aware of it; in essence – 'see something, say something,'" said Virginia Beach Schools spokeswoman Eileen Cox.
About 1,470 students from sixth through eighth grade attend the school.