FBI uncovers Boston Marathon-style NYC bomb plot, charges NJ man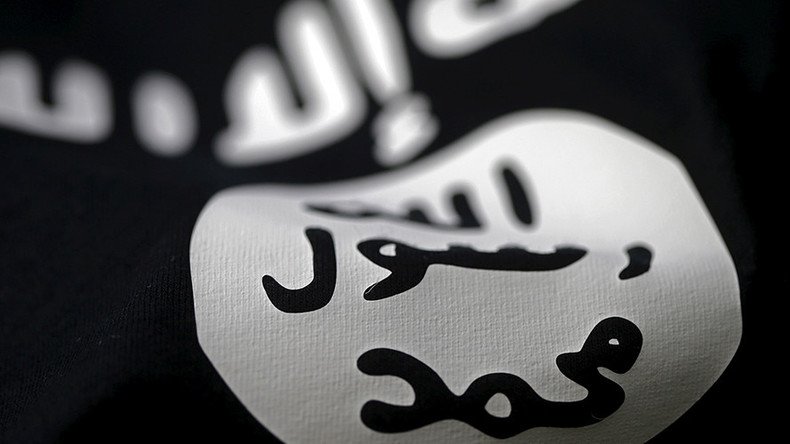 A New Jersey man arrested for trying to kill his family dog has been charged with attempting to support the Islamic State. He allegedly revealed plans to detonate a pressure cooker bomb in New York City.
The Justice Department announced that Gregory Lepsky, 20, a US citizen from Point Pleasant, New Jersey, appeared in court Friday to face charges of attempting to provide material support to the Islamic State (IS, formerly ISIS/ISIL) for his plan to construct and use a bomb similar to the one detonated at the 2013 Boston Marathon.
According to the criminal complaint filed on Thursday, New Jersey law enforcement first encountered Lepsky in February, when they responded to a call from one of Lepsky's family members who said he was attempting to butcher the family dog.
When police arrived, they persuaded Lepsky to exit the house. He was bleeding from one arm, and as paramedics treated him, Lepsky allegedly told officers that he was going to kill his mother and that he had pledged allegiance to Allah. He also told officers there he joined IS and planned to travel to Turkey.
After taking Lepsky into custody, police searched the house "to determine if anyone else was inside and to check on the welfare of the family dog." Officers found the family dog hiding under the bed with a large slash wound. Lepsky told officers he stabbed the dog because "in [his] view of Islam, the dog was 'dirty.'"
Officers also found an empty stainless steel pressure cooker in Lepsky's closet, similar to the one used in the Boston Marathon bombings.
Lepsky was taken to a local hospital where he told officers that he had communicated with the terrorist organization on Facebook, and that he was going to make a pressure cooker bomb. Lepsky told officers that he was going to place the home-made bomb in a busy area in New York City "in order to kill as many people as possible," according to the complaint.
The FBI obtained court authorization to analyse Lepsky's cell phone and online activity and found he had conducted research on how to make a pressure cooker bomb. Lepsky also searched IS propaganda, terrorist attacks and videos of beheadings.
Lepsky's text messages further revealed that he wanted to aid IS and had sent instructions on how to make a pressure cooker bomb to other family members in the UK.
"I linked up with some guy I met on a chat website and he wants me to become Muslim and join ISIS," Lepsky wrote in one text. "I really wanna go join ISIS."
The complaint also points to several messages Lepsky posted on social media voicing his support for IS. In February, Lepsky told another Facebook user that he had "converted to Islam recently and decided im going to syria help my brother fight the kuffar," a term used for non-believers.
The New York Police Department issued a statement, saying, "At no time was there any imminent danger to New Yorkers," adding that their department was involved in the investigation with the FBI, according to WABC.
"The Department continues to be concerned with those who are reading and absorbing propaganda from terrorist organizations like ISIL, which provide detailed instructions on how to carry out many different types of attacks," the statement continued. "We are ever vigilant, but we need the public's help in ensuring our collective security. If you see something, say something."
If convicted, Lepsky faces up to 20 years in prison and a $250,000 fine.
You can share this story on social media: