16 children were shot every day across US in 2012 – report
Published time: 4 May, 2017 15:32
Edited time: 5 May, 2017 12:37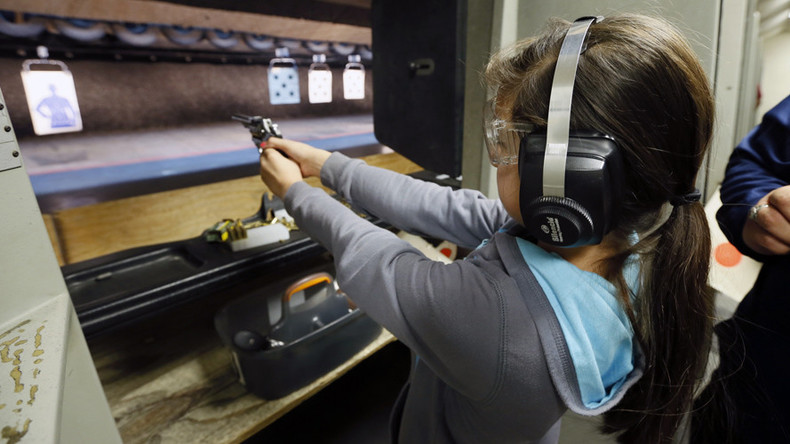 More than 5,800 children, the equivalent of 16 per day, were hospitalized with gun injuries in 2012, according to newly compiled figures.
Using the US government's inpatient database on minors, the American Academy of Pediatrics found that an estimated 5,862 children were admitted to hospital in 2012 for gun-related injuries which were received by accident, through violent assaults, or during suicide attempts.
Over half of the injuries were "unintentional", the study found.
READ MORE: 50% of American guns owned by 3% of population – study
According to the study, more than half of the youths hospitalized lived in areas "within the bottom 25 percent of median household income." Some 53 percent of the victims were black, and researchers also observed that the majority of those injured were male.
The study is due to be presented at the 2017 Pediatric Academic Societies Meeting in San Francisco on May 8.
"This data confirms prior studies finding socioeconomic and racial/ethnic disparities in pediatric firearm-related hospitalizations, the majority being those with Medicaid, from the lowest median household incomes and being Black or Hispanic," the study states.
Earlier this year, a research letter penned by New York-based data scientist David E Stark in the Journal of the American Medical Association suggested that gun violence research is "disproportionately low" in a nation where firearms kill about 30,000 people annually.
A 1996 congressional act preventing the Centers for Disease and Control and Prevention from using funds to advocate or promote gun control likely contributed to disinterest in exploring the subject, Stark said.
READ MORE: '8-yr assault' on gun rights 'has come to a crashing end,' Trump tells NRA
Lead author of the latest study into child firearm injuries, Alyssa Silver, said increased research on the issue is needed.
"Our findings add urgency to the need for preventive public health measures to reduce gun injuries in children," said Silver, of the Albert Einstein College of Medicine, in a statement.
"The fact that 57 percent of firearm-related injuries in children under 15 years old were unintentional, for example, highlights the need for improved gun safety and storage practices."